Medical professionals who stay on their feet for long and tiresome hours, deserve and may need more support from their shoes.
A pair of shoes allegedly designed for healthcare professionals?
In light of this need, Nike has designed new sneakers specifically for nurses, doctors, and home healthcare workers. The sportswear giant advertises, the Nike Air Zoom Pulse as "a shoe for everyday heroes: nurses, doctors, home health providers and others who work tirelessly to support patients."
Based on the product description the Nike Air Zoom features cushioning and flexible traction. This is for a comfortable, natural feel that lasts through long shifts on dry and slippery surfaces."
The company also says that it is made of durable, synthetic material that is "easy to clean". It also has a soft foam cushioning that supposedly makes it comfortable for "long stretches."
You can see in the photo that this footwear has a slip-on design and elastic strap at the heels. Nike claims that this design is durable yet easy to pull and take off to keep the user ready for urgent situations.
The pair of footwear cost P6,445. Some netizens are starting to question if Nike really created these shoes for nurses. In another post, the company advertised a special promo for healthcare workers. They are entitled to 50 percent off from Dec. 24, 2021, to Jan. 16, 2022, when they purchase this pair.
Note that this price cut is valid for a single purchase only, a maximum of two pairs per customer. They can avail of this promo at Nike Fort, Mall Of Asia, Glorietta, SM North, Trinoma, Ermita, Ayala Bay, and Ayala Cebu. Healthcare workers must also sign up for Nike Park Membership at Nike stores or at the Park Access members-only site.
The price is still too steep for nurses here in PH
The post drew attention on both Facebook and Twitter in which netizen expressed their opinions. The issue focuses on how nurses cannot afford this product due to their less-than-average wages in the country.
A Twitter user posted a question, "Alam ba ng Nike how much basic pay ng nurses sa Pilipinas?" As of writing, the post has gained 30,000 likes, more than 2,000 retweets, and more than 800 quote tweets. One commented, "Nakita na ba nila ang payslip ng mga nurse dito sa Pinas (especially) 'yung nsa public hospital, ang liit kaya."
Before, a Filipino nurse-blogger Nurse Even made a clip referencing the state of nurses here in the Philippines. In video clip implied that hospitals accept applicants after they say that they are fine with the salary of PHP 10,000 per month.
According to data from the labor department in 2020 says that an entry-level registered nurse in the Philippines receives an average salary of P8,000 to P13,500 per month.
Our government must really provide a solution to compensate our nurses and doctors in our country. After all, they are not only tired of this pandemic, but they are also risking their lives for us.
What do you guys think?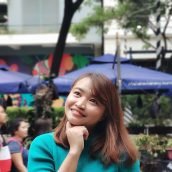 Queenie Lastra
Queenie Lasta got her bachelor's degree in Communications Research from UP Diliman. In her free time, she likes to read thriller novels, psychology books, and mangas. She believes in the importance of grit, hard work, and passion to become a great writer in the future.