TikTok prioritizes the safety, security, and privacy of the community. They always work to enhance and advance their security efforts. This way, they can safeguard the platform as a destination for self-expression, creativity, and joy. TikTok announces that they officially attained their ISO 27001 certification in the US and UK. Of course, this comes with Singapore, Ireland, and India soon to follow. This also remains one of the most globally recognized information security standards. It also demonstrates their investment in the people, processes, and technology to keep the global community safe.
TikTok is officially ISO 27001 certified as part of its commitment to security
This comes as a critical part of building a world-class global security organization. Of course, this includes testing its defenses by collaborating with external partners. TikTok continues to welcome security, privacy, and policy experts. This way, they could also review their code and algorithm at TikTok's Transparency and Accountability Center. During the ISO certification process, independent third-party auditors also performed a series of rigorous checks. This way, they could confirm TikTok's global security, risk, and controls operations meet the highest standards. Core to this would include evaluating how they protect their platform's infrastructure, development, operations, and services, including:
Demonstrating evidence of implementing and maintaining an effective Information Security Management System (ISMS) to safeguard data

Validating a range of security controls to show TikTok's alignment with security best practices

Cross-functional collaboration across security, IT, legal, privacy, and HR teams to build a culture of security awareness
Achieving the ISO 27001 certification is another step in our comprehensive security journey. This important work remains ongoing, and always will be. TikTok, on the other hand, remains focused on taking its efforts to the next level. Then, this leads the industry by persistently investing, iterating. And, of course, it upholds its commitments to protect the vibrant TikTok community.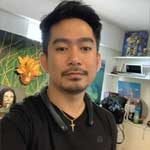 Josh Austria
Aside from being a businessman, Josh Austria has been working in PR and media industry for more more than a decade. From his years of experience as the Marketing and Advertising Head of Village Pipol Magazine, he has built strong relationships with creative people, brands, and organizations.