The AirAsia Super App reigns as Asean's fastest-growing lifestyle and travel platform. It introduces a new way to travel and do business in Roxas City. AirAsia Philippines launches Roxas as its 16th destination.
Also, the app made its way to the seafood capital of the Philippines. It gave the people and visitors a whole new experience to enjoy travel and many other related products and services. 
The Super App treated Capiznons to the Street Market at the Capiz Provincial Park. It featured the best finds, seafood, and delicacies in Capiz Province. Aside from this, AirAsia Super App users were entertained by one of the best Filipino OPM bands, Spongecola. Meanwhile, local performances, Allstars, and DJs also joined the AirAsia fiesta. 
About 3,000 new users directly downloaded the AirAsia Super App during the events.
Ray Berja, Managing Director of AirAsia Super App Philippines said: "With AirAsia now directly flying to Roxas, I'm excited for Capiznons and for Super App users because we have more to offer and we will get to share the beauty and richness of Capiz and the entire Panay Island.
We are transforming the way we travel with the app. Gone are the days when we had to spend so much money and time on booking flights and hotels. With the airasia Super App, you can choose your flights and accommodation, even choose your activities in just a few clicks, using just one application. The great thing about this is we offer these services with the best value for money. These are exciting times for all the travelers and entrepreneurs. I'm confident that together, we can do a lot in helping revive tourism and the economy in Capiz and the whole country"
Roxas City Chamber of Commerce and the local government also expressed excitement about the possibilities that the application has to offer. 
Travelers can now book flights to Roxas City and book hotels in Capiz via airasia Super App.
Watch out for more exciting promotions as other lines of business under the app such as food delivery, ride-hailing, and more roll out in the months to come.
Download the app via Apple App Store or Google Play Store now. For updates, follow the @airasiasuperapp on Facebook and Instagram. With this, Filipinos can now travel and shop more, for less.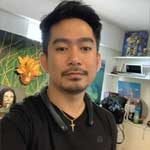 Josh Austria
Aside from being a businessman, Josh Austria has been working in PR and media industry for more more than a decade. From his years of experience as the Marketing and Advertising Head of Village Pipol Magazine, he has built strong relationships with creative people, brands, and organizations.