RuPaul makes Emmy HerStory as the most-awarded person of color with 11 Emmy wins
On September 19, RuPaul Charles made TV history. The drag icon becomes the most-awarded person of color with 11 Emmy Award wins. 
Season 13 of RuPaul's Drag Race achieved the award for Best Reality Competition Program. In the LA Times, Ru said the possibility of making history was very meaningful, 
"I have all the scars to show you from a career in show business. Actually, I climbed up on stage, the first time for money, in 1982 and I've been doing it ever since. It's been a long, hard road, but I have enjoyed every minute of it."
Six of RuPaul's wins were for Outstanding Host for a Reality or Competition Program, the latest of which was won at last weekend's Creative Arts Emmy Awards.
In his acceptance speech, RuPaul paid tribute to every drag queen who joined the program, saying,
"They are so gracious to tell their stories of courage and how to navigate this difficult life, even more difficult today. This is for you. For you kids out there watching, you have a tribe that is waiting for you. We are waiting for you, baby.
This is the fourth consecutive competition program Emmy win for RuPaul's Drag Race. RuPaul tied the previous record of 10 career Emmys during last weekend's Creative Arts Emmys, the record previously held by cinematographer Donald A. Morgan.
He won as host for RuPaul's Drag Race and executive producer of the aftershow RuPaul's Drag Race Untucked. This marked RuPaul's sixth consecutive win in the host for a reality or competition series category.
Also, this is the first win ever for Untucked in the Outstanding Unstructured Reality Program category.
RuPaul has six wins for hosting the longest-running drag queen competition series. He remains the host with the most wins since the category was established in 2008. RuPaul's Drag Race also won in the 2021 Emmys for its editing, casting, and directing.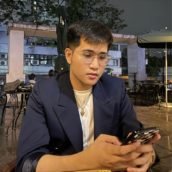 Raphael Garcia
Raphael is a person born between the generations of Millenial and Gen Z. He was produced by Cavite State University (Main Campus) with a bachelor's degree in Political Science. The lad has a fresh take on things, but can still stay true to his roots. He writes anything in Pop Culture as long as it suits his taste (if it doesn't, it's for work). He loves to wander around the cosmos and comes back with a story to publish.