PRETTY HUGE: A Multi-Sports and Fitness Facilty in BGC
Pretty Huge Obstacles is now just Pretty Huge! From an exclusive Obstacle Course Race Facility, now Manila's Premier Sports and Performance Training Complex.
Located beside Dusit D2, SM Aura Premier, 26th Street, corner Mckinley Parkway, BGC, Taguig, the newly upgraded multi-sports facility brings together world-class training areas and all-new spaces for sports including basketball, volleyball, futsal, obstacle course, dodgeball, and many more.
Pretty Huge welcomes anyone of any age and fitness level. Whether you are a beginner, an intermediate, or an advanced level, if you have a fitness goal to reach, want to train in your favorite sport, or hoping to try out something new, the doors are open for you!
With Olympic-grade facilities and world-standard tools and machinery, it surely brings out peak performance and enhances the overall quality lifestyle experience. The new space also boasts new Technogym software and equipment, which optimize each workout session by improving agility, flexibility, strength, and endurance!
Upon entry, you will be welcomed by our symbolic Pretty Huge Warrior and greeted with the full fitness facility range, which includes:
Full-size indoor indoor basketball court 
100-meter elevated indoor running track 
boxing area 
Youth and adult obstacles that are POSF-certified and recognized by the Philippine Olympic Committee 
Fitness facility with state-of-the-art equipment for the most advanced performance training program 
An exclusive VIP member's lounge 
Healthy post-workout meals at Tierra Cafe 
Rehabilitation and recovery facility performed by our Licensed Physiotherapists
After 3 months, Members with good records will earn the Pretty Huge Exclusive Membership Card, where they will have the privilege to:
Avail of perks and discounts from Pretty Huge's official partners
Get first dibs on any Pretty Huge merchandise and services
Avail exclusive rates to any Pretty Huge initiated events
And more!
Pretty Huge also offers personal training to help you kickstart your fitness journey! Members who sign up for personal training will see a program tailored based on their fitness goals and training level designed by our Certified Personal Trainers — whether that's getting to a goal weight, core strengthening, or getting in shape.
Our training programs also extend to teams and groups, so we have devised activities such as Basketball Leagues, Academy Youth Programs, and Tournaments like Volleyball, Futsal, and Dodgeball to promote teamwork, and good sportsmanship, and to connect to fellow fitness enthusiasts and unlock their fullest potential together. We also curate programs for organizations suitable for team-building and bonding sessions perfectly poised with developing synergy to become powerhouse teams. All this in one pretty huge, pretty awesome space!
A premium lifestyle and recreational space under one roof! — Now, #thatsPrettyHuge!
Pretty Huge is located beside Dusit D2, SM Aura Premier, 26th Street, corner Mckinley Parkway, BGC, Taguig.
For more information visit our website at www.prettyhuge.com.ph or follow us on Facebook and Instagram for updates!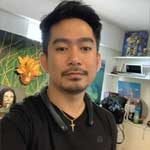 Josh Austria
Aside from being a businessman, Josh Austria has been working in PR and media industry for more more than a decade. From his years of experience as the Marketing and Advertising Head of Village Pipol Magazine, he has built strong relationships with creative people, brands, and organizations.