Palawan students bag Top prize in Shell NXplorers for Agri Innovation Idea
Team FarmHer Innovators from Palawan National High School (Palawan)
A student team from Palawan brought home the grand prize in the recently concluded Shell NXplorers: The Bright Ideas Challenge (TBIC) for their revolutionary agricultural innovation concept. It seeks to address the three problems in agriculture – surplus, shortage, and supply of produce.
"Our project aims to solve three problems that we have identified through our ocular surveys and observations in our community", said Anna Leonora Rodriguez, a member of the all-women team FarmHer Innovators.
Team FarmHer Innovators' project consists of the Veggie Crate Tracker that measures the weight and freshness of produce. Also, it has the Mark-It App that notifies the market vendors about the description of the harvests. Thus, it tracks the surplus and shortage in each cluster.
Shell NXplorers 2023, a platform for young talents to be positive agents of change, gathered ten teams that were identified as finalists out of the 30 teams that sent their proposals. Furthermore, each team is focused on solving food, water, and energy problems through innovative projects that are made sustainably. The top five student teams who proposed the most innovative projects that can help solve the country's issues were also recognized in the culmination activity last May 12 at Makati City.
Panel of Judges
Among the panel of judges were Business Advisor for the Office of the Country Chair of Shell companies in the Philippines, Paulo Gavino, Sustainability Manager for Shell Pilipinas Corporation, Stanley Siahetiong, Senior Education Program Specialist of the Department of Education (DepEd), Eliza Peralta, Program Director of the Philippine Development Foundation (PhilDev), Zen Dimalanta, and the Senior Science Research Specialist of Department of Science and Technology (DOST), Engr. Marvin Dela Cruz.
"To our participants today, you are this country's next generation of scientists and engineers. Equipping yourselves with strength in these subjects is tantamount to possessing the power to change the world." Serge Bernal, Vice President for Corporate Relations of Shell Pilipinas Corporation said. "I look to you to use that strength to become change makers that help the Philippines and the world move forward."
For this year, the grand winner of The Bright Ideas Challenge (TBIC) Team FarmHer Innovators, won Php 100,000. Moreover, their school also received Php 50,000 for the improvement of the institution's STEM program.
The other winning teams
Team Maomag
The first runner-up, Team Maomag from Tagbilaran City Science High School in Bohol won Php 70,000. Their school also received Php 35,000.  
Team Maomag's Project Sawod-Lawod converts seawater into drinking water through a solar-and-wind-powered desalination technique. This prototype incorporates rotating mesh panels inside the container. This increases the rate of condensation from the water vapor. In return, it provides the residents of Batasan Island with clean, safe drinking water.
Team Portabio
The second runner-up team, Team Portabio from Gusa Regional Science High School in Cagayan de Oro took home Php 50,000. Their school also received Php 25,000.
The team's project Portabio aims to provide renewable energy on the go. Through this project, wasted food is utilized to become the energy source for portable power banks.
Team Intellihenyo
One of the teams that received the Merit Award who received Php 20,000 are Team Intellihenyo. They came from the Philippine Science High School- Cagayan Valley Campus in Nueva Vizcaya.
Team Intellihenyo's IntelliOutlet is a device that can be used to remotely control electrical appliances at home, anywhere and using any gadget with Internet access. The project can also measure how much electricity is being used by an appliance and can turn it on or off remotely using a messaging app called Telegram.  
Team Thinkerbells
Another team given the Merit Award is from the province of Palawan, Team Thinkerbells from Puerto Princesa City National Science High School.
Team Thinkerbells' Seament: Seashells as Cement Powder also aims to help reduce the amount of waste that ends up in landfills by utilizing seashells.  
The product Seament involves crushing discarded seashells and using them as replacements for the raw materials, such as limestone, used in traditional cement production.
On an international platform
Shell NXplorers also opened opportunities to winning student teams to present and be part of the Shell NXplorers Student Carnival, the international platform where Filipino STEM students can stand side-by-side with their global counterparts.
The 2022 Student Carnival, held last November 17, marked the first time that international Shell NXplorers student groups from six countries and from the previous workshops came together to showcase their projects to create a long-term impact on industries like agriculture, energy, and sustainability.
The two Philippine representatives were both from Philippine Science High School – Cagayan Valley Campus" Team Agriserve, the grand winner of the 2021 Philippine Shell NXplorers; and Team El Terratix, the second-place winner who also received an Award of Excellence in the Global Bright Ideas Challenge.
Since its inception in 2019, Shell NXplorers has trained 1839 high school students and 269 teachers from 75 schools. To learn more, click here: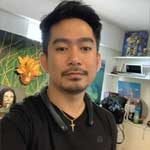 Josh Austria
Aside from being a businessman, Josh Austria has been working in PR and media industry for more more than a decade. From his years of experience as the Marketing and Advertising Head of Village Pipol Magazine, he has built strong relationships with creative people, brands, and organizations.