Avatar Studios' first order of business? It's a feature-length animated movie produced by Nickelodeon themselves. This will be released in theaters and on-demand streaming.
Courtesy of Nickelodeon
---
The launch of the new animation division is a good sign. It's a strong indication that Nickelodeon wants to expand the hit franchise's universe. Details about the project are still slim. In other words, it's still in the planning stages though.
However, production is said to begin later in 2021.
THE BIRTH OF AVATAR STUDIOS
What this means is that new animated content about the world of the Avatar will be produced. The original creators and executive producers of Avatar: The Last Airbender and Legend of Korra are making a comeback. This just made things even better!
Michael DiMartino and Bryan Konietzko will co-head Avatar Studios. They'll report directly to Nickelodeon Animation chief Ramsey Naito.
This is exciting news for old and new fans. It was a bummer when DiMartino and Konietzko left the upcoming live-adaptation Netflix project. They both note that the creative path they wanted to take didn't align with the streaming giant's execs.
The new year brought a different direction for the duo. They finally returned home to Nickelodeon.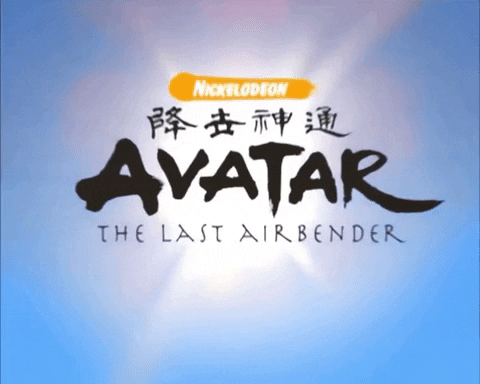 Courtesy of Nickelodeon
---
IT'S A WORLD OF BENDING OUT THERE
The recent years revitalized the strong Avatar fanbase. Even Netflix Philippines started airing all 4 seasons Legend of Korra last December. Moreover, this is what the higher ups of ViacomCBS want to take advantage of. ViacomCBS is Nickelodeon's mother company.
"Avatar: The Last Airbender and Korra have grown at least ten-fold in popularity since their original hit runs on Nickelodeon. Ramsey Naito and I are incredibly excited to have Mike and Bryan's genius talent on board to helm a studio devoted to expanding their characters and world into new content and formats for fans everywhere," Brian Robbins said. He's the president of ViacomCBS Kids & Family.
REVISITING NICKELODEON'S AVATAR
Avatar: The Last Airbender is an animated TV series. It was produced by Nickelodeon. Michael DiMartino and Bryan Konietzko spearheaded it, while Aaron Ehasz served as head writer. The show's 3 seasons originally aired from February 2005 to July 2008.
Avatar draws references from Asian and native cultures. It's set in a world where some people can manipulate (bend) one of the four elements. The "Avatar" is the only person who can bend all four elements. They are also responsible for maintaining peace between the 4 nations. They serve as the bridge between the physical world and spirit world.
The Last Airbender's direct sequel is Legend of Korra. It takes place 70 years after the events of the 1st series. The show originally aired  from April 2012 to December 2014.
It has a darker tone with even more mature topics. The show focuses on Avatar Aang's successor, Korra. Most importantly, she tries to maintain the modernized world's peace during an ever-growing political and spiritual unrest.
Aang and Korra's world is getting bigger. And we certainly can't wait for the new Avatar to be reborn.
Meanwhile, we believe that Avatar Studios can save the world.
For movie, series, and trailer updates, check out more of the author's works here.
All GIFs used in this article were made from giphy.com. The featured image is courtesy of Nickelodeon. 
Lord Harvey Monteroso
Having graduated from Xavier University-Ateneo de Cagayan with a Bachelor of Science degree in Psychology, Lord Harvey Monteroso doesn't shy away from using words to create visual images when he writes. He also makes sure to add humor with his in-depth analyses when writing movie/trailer/tv series/music video/song reactions and reviews.