Discover more about the ship-crewing agency, and the businessman who sits at the helm of the company. Pal Maritime President and Crewing Director, Mark Joseph David was chosen as one of two mentees under Lark's New Normal Business Council and Mentorship Program last year. As a second-generation partner in the agency, Mark takes the lead in transforming the company for continued success in the future.
A Quality-Conscious, Quality-Oriented Company
Founded in 1980, Pal Maritime Corporation has been in the business of ship-crewing for over four decades. The company engages in selecting, hiring, and deploying Filipino seafarers for the vessels of its various principals located in the Isle of Man, Germany, and Bangladesh. Its current fleet consists of container, bulk, and general cargo vessels.
Quality is of utmost importance to Pal Maritime Corporation, and the company places great emphasis on continued improvement in order to benefit both the organization, and the maritime industry as a whole. Accredited by the Philippine Overseas Employment Administration (POEA), Pal Maritime Corporation is also certified by BVQI as Manning Services under the ISO 9001:2008.
Leading The Next Generation of Manning Officers
In 2020, Mark Joseph David took over as President of Pal Maritime Corporation, after his father. He has been working in the industry for the last 13 years, and during this time, he was awarded the Young Maritime Leader Award by Marino World. Mark is also active in various non-government organizations, including Rotary International, and Junior Chamber International (JCI) Philippines, where he served as the 2020 National President.
Being in a highly traditional industry that involves a lot of manual processes, Mark has been working towards applying digital solutions to help Pal Maritime Corporation evolve for the future. Since his introduction to Lark, Mark has seen a lot of potential in using the platform as an all-in-one tool for the company's digitization.
He says, "The first time I explored Lark as a system, I see it as a community-building app for me, for my seafarers and for the whole organization, not only inside our company but also for our seafarers, suppliers and partners in Europe and across the world."
From monitoring employee attendance to easy communication with seafarers and ship crew, Lark can be used as a means for members of Pal Maritime Corporation to stay updated and connected with one another, wherever they may be. Apart from using Lark for communication, Mark is also looking to digitize and archive important files for easy access and searchability, with the help of Lark Docs and cloud storage.
Read more about Pal Maritime Corporation at https://palmarco.com. To learn more about Lark, visit www.larksuite.com.
Lark is available on Mac, PC, iOS, and Android. Click here to start using Lark today.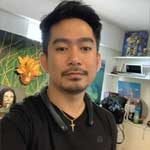 Josh Austria
Aside from being a businessman, Josh Austria has been working in PR and media industry for more more than a decade. From his years of experience as the Marketing and Advertising Head of Village Pipol Magazine, he has built strong relationships with creative people, brands, and organizations.