Get a hold of the HUAWEI P60 Pro on May 12
A brand new flagship phone from Huawei is scheduled to launch here on May 12, 2023, the HUAWEI P60 Pro. (via YugaTech)
Featuring a 48MP Ultra Lighting main camera and a premium design, Huawei's P60 Pro is poised to emerge as a strong flagship.
Last month, YugaTech got a hold of the China-exclusive release of the P60 Pro. They described it as a device with a 6.67-inch quad-curve display, a 4G Snapdragon 8+ Gen 1 chipset, and a 4,815mAh battery.
There may be differences between the P60 Pro released in China and the version we get here in the Philippines, but updates will be provided if there are any once the P60 Pro launches on the 12th.
In its promotional materials, Huawei indeed touts the P60 Pro's Ultra Lighting XMAGE Camera as an excellent choice for those interested in night photography. Huawei claims that the camera's super sensitivity and ability to restore details will make it an ideal solution for night photography.
As well as the 48MP main camera, the P60 Pro also features a 48MP Ultra Lighting Telephoto camera. It will be IP68 dust and water-resistant, and Huawei will offer its App Gallery.
What do you think about this new device? Are you excited? Sound off in the comments below.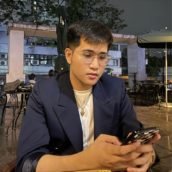 Raphael Garcia
Raphael is a person born between the generations of Millenial and Gen Z. He was produced by Cavite State University (Main Campus) with a bachelor's degree in Political Science. The lad has a fresh take on things, but can still stay true to his roots. He writes anything in Pop Culture as long as it suits his taste (if it doesn't, it's for work). He loves to wander around the cosmos and comes back with a story to publish.