Microsoft Teams introduces animated backgrounds on their platform
Photo by Headway on Unsplash
There are new animated backgrounds available in Microsoft Teams that have been refreshed by the tech giant. Introducing the biggest update to the Teams virtual background collection since its launch in 2020, it provides new options to replace the chaotic world behind you with something more idyllic.
The initial collection will consist of a large number of new still images followed by a few animated versions in June. We'll have to wait until next month to see how the animated backgrounds compare with the ones that have been available on Zoom for years. Microsoft shared some details on May 5 about the new still background imagery.
On Friday, in a new blog post by the Microsoft design team, it said, "Featuring all-new images, the reimagined visual library for Teams has been thoughtfully designed to represent the people that use them and how they work best."
"Looking at the popularity of certain images, we noticed that customers are equally enthusiastic about being depicted in fun and imaginative scenes as they are being portrayed in realistic spaces like a coworking space, office, or home," they added.
New Teams background drop!

Our latest backgrounds arriving in Teams this month empower you to enhance your digital presence while you connect and collaborate—no matter the ✨ vibe ✨: https://t.co/lqaTMxx16G pic.twitter.com/HNHHAZgeko

— Microsoft Teams (@MicrosoftTeams) May 5, 2023
Microsoft Teams backgrounds now come in six categories, such as ones that focus on wood and light, ones that use contemporary backdrops, and others that have colorful clouds or mountains.
In addition, there are even backgrounds designed to be accessible and cater to how people with autism might be affected by patterns and materials. These are part of a larger "belonging" category that also considers vision, hearing, mental health, etc.
See Also
Users of Microsoft Teams, with 300 million active monthly subscriptions, began enjoying the new backgrounds on May 5.
Personally, we cannot wait and hope they are different from the ones on Zoom. Cute gimmicks to spice up our boring meetings a bit are always welcome, don't you think?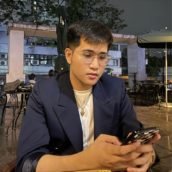 Raphael Garcia
Raphael is a person born between the generations of Millenial and Gen Z. He was produced by Cavite State University (Main Campus) with a bachelor's degree in Political Science. The lad has a fresh take on things, but can still stay true to his roots. He writes anything in Pop Culture as long as it suits his taste (if it doesn't, it's for work). He loves to wander around the cosmos and comes back with a story to publish.