Earth warriors use TikTok to raise awareness on environmental matters
TikTok became an easy-to-use platform for creative expression. It gives users an opportunity to shine a light on their advocacies through content that remains both informative and entertaining. Creators also keep others informed on issues that they feel passionate about. One pressing topic that created a buzz on TikTok would involve the preservation and protection of the environment. Of course, the app became a platform for driving conversations on environmental protection and sustainability.
Earth warriors use TikTok to raise awareness on environmental matters
Celebration of Earth Month takes place in April every year. With Earth Day highlighting it last April 22, TikTok reinforces its continued commitment to boost awareness around environmental issues. Aside from that, TikTok also educates communities on sustainability in a way that will resonate with many people around the world. Done through a communications campaign, they aim to encourage sustainability-led conversations and trends on the platform. It also highlights local creators and content that drive towards the cause.
Anyone looking for ideas on how to better care for the environment can already find a lot of inspiration on TikTok. Of course, these videos will surely become a great place to start.
Start with one thing
https://www.tiktok.com/@antoinettetaus/video/6953808354238106882
In this video, environmental advocate Antoinette Taus shares simple ways to make a difference and do your part for the Earth. As an actress and singer who has spent much of her life in the spotlight, she uses her popularity to promote environmental awareness and has even founded a non-profit organization that fosters action for sustainable development.
Take on a recycling project

https://www.tiktok.com/@chrisalesss/video/6920211753963965698
It isn't always possible to refuse single-use plastics, so instead of throwing them away why not repurpose them and give them a new life? Here's an easy-to-follow tutorial for how to turn a plastic bottle into a night light.
Learn about deforestation

https://www.tiktok.com/@treeforestation/video/6915362086797233410
Through Treeforestation, a project by students of De La Salle University, you can learn about how deforestation affects the environment, as well as our lives. The campaign project also helps people understand what can be done to address this issue.
Dispose of trash properly

https://www.tiktok.com/@johndeseo/video/6834420922443631873
The simple act of disposing of trash properly can make a difference in the environment. This video includes a quick tutorial for how to fold trash to make it more compact, and easier to keep in your pocket or bag until you have access to a trash bin.
Discover more content about saving the Earth on TikTok, and do your part to help the world heal! Download the app on your

iOS

and

Android

devices to get started.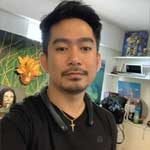 Josh Austria
Aside from being a businessman, Josh Austria has been working in PR and media industry for more more than a decade. From his years of experience as the Marketing and Advertising Head of Village Pipol Magazine, he has built strong relationships with creative people, brands, and organizations.