TECNO Mobile's CAMON 18 Premier is finally in the Philippines.
To officially kick off the arrival of this "Movie Master" smartphone, the brand is inviting amateur Filipino filmmakers, who are at least 18 years old, to join the 2021 Movie Masters Program Short Film Competition.
The program aims to showcase moving moments from everyday life through original videos shot using the CAMON 18 Premier. 
Perfect for filmmakers, the CAMON 18 series is the most advanced pro-camera phone to come out of the CAMON line.
The CAMON 18 Premier variant equips itself with an ultra-steady Stabilized Gimbal Camera.
It delivers a #SuperSteadyShot in every video, which aspiring filmmakers can experience firsthand when they join the Movie Masters Program. 
Send In Your Entries for TECNO Mobile's Movie Masters Program
The call for entries for the TECNO Mobile Movie Masters Program will run from November 12-20, 2021.
To enter, interested participants must submit a 1-minute video where they explain why they should be considered for the program.
Part of the video should include the participant speaking directly to the camera.
The rest of the 1-minute running time may be used creatively, which may include past work samples, and other footage. 
Participants must guarantee that all submitted works are original.
Also, their films must not contain any copyrighted audio, offensive language, pornography, or obscenity.
Send your submissions to ​​https://bit.ly/TECNOMovieMasters, including the following information:
Participant's name

Contact details

Copy of any valid government ID

The deadline for entries is on November 20, 2021, at 11:00 PM.
Criteria and prizes
Entries receive assessments based on storytelling, creativity and originality, and engagement. 
After the Qualifier Round, three semi-finalists for the Movie Masters Program will go through a selection process by TECNO Mobile, from among all the submitted videos.
Each semifinalist will receive a cash prize of Php 25,000, along with a CAMON 18 Premier smartphone.
Semi-finalists will need to create short videos, with the theme "Capturing Moving Moments in the Philippines."
All semifinal videos require being shot using CAMON 18 Premier.
This gives participants the chance to see the Movie Master smartphone in action, and experience its Super Steady Shot feature.
Submitted videos must focus on one of three subjects.
The participant's hometown or city, to show what life is like there; an upcoming holiday, such as a vacation, get-together, or celebration that they are looking forward to; or daily life scenes featuring real people around them. 
The filmmaker with the best video among the semi-finalists will receive the title of Grand Winner.
A global release
The winning video will be selected based on storytelling, creativity and originality, and engagement, along with its technical quality, which includes cinematography, editing, background music, sound effects, and other audio. 
The Grand Winner will receive a Php 300,000 film grant, together with the opportunity to create a short film about capturing moving moments in the Philippines, with the help of top local director, Paul Soriano, and his team at TEN17P.
The completed short film will receive a global release this December and will feature 2021 in retrospect, conveying the message that, while life may shake us, we are all capable of overcoming challenges in order to live a steady life, with a beautiful and stable future to look forward to. 
A runner-up will receive the title of TECNO Mobile's 2022 Tourism Ambassador and a Holiday Travel Fund amounting to Php 40,000.
Get Your CAMON 18 Series and Experience #SuperSteadyShot from the Movie Master
Moreover, CAMON 18 Premier, with Stabilized Gimbal Camera, is now available for the regular price of Php 15,990 at the TECNO Mobile PH Official Store in Shopee Mall and the TECNO Mobile Flagship Store in Lazada. 
The CAMON 18P variant, with a 48MP clear and steady video camera and 13MP 50mm pro portrait camera, will be available for regular selling starting November 20 at the TECNO Mobile PH Official Store in Shopee Mall, and December 1 at the TECNO Mobile Flagship Store in Lazada, with an SRP of Php 10,990.
CAMON 18, with a 48MP Multi-function Triple Camera, will also begin regular selling on November 20 at the TECNO Mobile Flagship Store in Lazada. This smartphone will have the regular price of Php 9,499.
Available in other stores
The CAMON 18 Series is also available at KimStore, Rulls Shopee, Rulls Lazada, Ephone Shopee, Ephone Lazada, Cellboy Shopee, Cellboy Lazada, Wirecomm Shopee, Wirecomm Lazada, and Audionet as well.
You may also shop at the TECNO Mobile Concept Store in SM North Edsa and TECNO Mobile Kiosks in Market Market, Mall of Asia, SM Sta Mesa, SM San Lazaro, SM Pampanga, SM Dasmariñas, SM Batangas, and SM Rosario.
Be sure to stay updated on all the latest promos when you like and follow TECNO Mobile Philippines on Facebook. Lastly, visit their official website to learn more about your favorite TECNO Mobile smartphones and gadgets.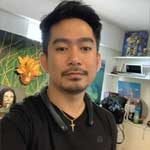 Josh Austria
Aside from being a businessman, Josh Austria has been working in PR and media industry for more more than a decade. From his years of experience as the Marketing and Advertising Head of Village Pipol Magazine, he has built strong relationships with creative people, brands, and organizations.