TECNO Announces Joshua Garcia as Its New Brand Ambassador, Unveils the Iconic CAMON 20 Pro Series
Watch out for Joshua's first livestream at TECNO Philippines TikTok on July 8 and avail of early bird discounts.
It was a night full of shining moments as industry icons banded together for the launch of TECNO's award-winning, groundbreaking CAMON 20 Pro Series in the Philippine market.
At the glittering launch aptly themed "Be Iconic," TECNO revealed celebrity sensation and TikTok king Joshua Garcia as CAMON 20 Pro Series' brand ambassador. Joshua set things in motion with his iconic, explosive dance moves, vividly captured on his new steady vlog master companion, the CAMON 20 Pro 5G.
"Joshua embodies TECNO's spirit – Stop at Nothing. Just like TECNO, he stops at nothing when it comes to pursuing excellence in his craft. He captures our emotions with his acting skills and inspires us to express ourselves and be our best selves. TECNO will stop at nothing to empower the passions of our Filipino consumers. We are committed to enhancing the digital experience of Filipinos. TECNO is dedicated to bringing state-of-the-art innovations with stylish designs such as our latest and most iconic CAMON 20 Pro Series. Like our CAMON 20 Pro Series, Joshua is iconic. His dance moves are equally iconic," said TECNO Philippines chief executive officer (CEO) Jason Wang.
"I am so excited to be part of TECNO as the brand ambassador of the CAMON 20 Pro Series. I love dancing, with the CAMON 20 Pro 5G, I can clearly record my dance moves at any moment – even where the lighting is not too bright – and share these right away on TikTok. With the CAMON 20 Pro 5G's huge memory and powerful features, this will be my constant and steady vlogging companion. I am glad TECNO chose me as the smartphone's brand ambassador," said Joshua.
Joshua is set to do a livestream for the first time on TECNO Philippines' TikTok page on July 8 at 6pm. Mark your calendars and watch out for it!
Steady vlog master with iconic Mediatek Dimensity 8050
The CAMON 20 Pro 5G features the all powerful Mediatek Dimensity 8050, the most advanced processor in the PhP9,000 to PhP11,000 smartphone price range. Combining 5G network connectivity, a fully upgraded computational portrait photography engine and camera speed, industry flagship OIS anti-shake technology, and award-winning CAMON PUZZLE design, the CAMON 20 Pro Series is unbeatable.
Vlog masters will love CAMON 20 Pro Series' steadiness and superior performance. Gamers will love its smooth performance, and all users will find watching videos and browsing applications an exceptional, lag-free experience on this iconic smartphone. MediaTek Dimensity 8050 operates on TSMC's N6 (6nm) processor and a more reliable 5G network. It features an advanced 6nm octa-core architecture for maximum performance. Moreover, it has a maximum display resolution of 2520x1080px, a maximum refresh rate of 168 hz, and up to 3GHz CPU frequency.
It has amazing Cortex-A78 cores, Arm's Mali-G77 GPU and UFS 3.1 storage support. It has the capacity to power up to 200MP cameras. Plus, it supports 4K video recording. It also provides a fully upgraded photography and videography performance. The chip also includes MediaTek MiraVision, which provides a cinema-grade experience with its HDR video playback and display technologies. Viewing experience is likewise enhanced with the smartphone's 6.67" AMOLED display.
TECNO CAMON 20 Pro Series offers 8GB+8GB extended RAM and up to 256GB ROM. TECNO CAMON 20 Pro 5G's 5,000mAh battery power will go a long way all throughout the day. The fast charging feature lets users get back to their activities in no time.
The CAMON 20 Pro Series is one of the smartphones that will run on Android 14 Beta later.
Every emotion, in motion
For Joshua, CAMON 20 Pro is a perfect smartphone because it can vividly capture his dance moves wherever he is. Furthermore, CAMON 20 Pro Series' 2K and 4K OIS portrait video on 64 MP night portrait can record best moments with clarity even in dim lighting. Thanks to the industry flagship OIS anti-shake technology, there will be no blurry recordings. Thus, every emotion in motion will be captured in vivid detail.
Selfies will likewise not be a problem with the CAMON 20 Pro Series with the 32 MP selfie camera. Moreover, it is high definition, and high brightness, and is great even for night portraits. The micro-slit dual flash naturally also brightens the face, softens edge sharpness, and enhances skin texture.
"I always take photos and selfies with my fans and even with my family and friends. With my CAMON 20 Pro 5G, I can take perfect selfies and ultra-clear photos anytime, anywhere. And, there will be more memories to look back to," said Joshua.
Price and availability
TECNO provides two color options namely Dark Welkin and Serenity Blue for its CAMON 20 Pro 5G and CAMON 20 Pro models. The CAMON 20 Pro will have an early bird discounted price of PhP8,999 from P9,999. Also, the CAMON 20 Pro 5G will be on offer for PhP11,999, discounted from PhP12,999.
The CAMON 20 Pro Series will first be available in the Philippines via a live selling on the TECNO Mobile Philippines TikTok page on June 6 to 8, from 8pm to 11pm. Early bird buyers on TikTok may avail of up to PhP1,000 additional discount upon purchase, plus gifts or free headphones worth up to PhP999. Customers will also get the chance to win a TECNO PHANTOM X2 Pro, Electric Scooter and many more prizes for every purchase of a CAMON 20 Pro Series.
TECNO CAMON 20 Pro Series promotion will be available soon at TECNO's flagship store in Lazada, and TECNO official Store in Shopee. The series will also be available offline at TECNO Concept Stores and Experience kiosks, as well as TECNO partner retail stores.
Be the first to have TECNO CAMON 20 Pro Series. Tune in at TECNO Mobile Philippines TikTok page.
For more information, please visit TECNO at https://www.tecno-mobile.com/ph/home/.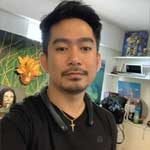 Josh Austria
Aside from being a businessman, Josh Austria has been working in PR and media industry for more more than a decade. From his years of experience as the Marketing and Advertising Head of Village Pipol Magazine, he has built strong relationships with creative people, brands, and organizations.