Several Hollywood stars took to social media and paid tribute to Chadwick Boseman last Saturday, August 28.
The date marked a year since the passing of the actor, who lost his battle with colon cancer.
In addition, he was filming movies between having surgeries and chemotherapies, without disclosing his illness publicly.
Chadwick rose to international fame for portraying King T'Challa in the Marvel movie Black Panther.
The film paid homage to African-American culture and heritage, as well as valuing the struggles of the community in the United States.
Furthermore, the film made history as the first superhero film to bag a Best Picture nomination at the Academy Awards.
Actress Lupita Nyong'o, who portrayed Nakia opposite Chadwick in the film, said she misses both his laughter and silence.
"One year after his passing, the memory of [Chadwick Boseman] remains this alive in me."
Furthermore, veteran actress Viola Davis, who starred with Chadwick in Ma Rainey's Black Bottom said,
"This day last year you left this earth and us. Man you are missed!!!"
His last film before passing, Ma Rainey's Black Bottom gave Chadwick a posthumous Golden Globe Award for Best Actor.
Additionally, more Hollywood stars honored the late actor on social media.
You are deeply missed, Chadwick! Your memory lives on with all of us.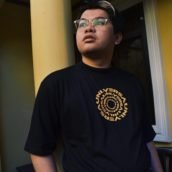 Kobe Adam Joshua Laurena
Kobe Adam Joshua Laurena is a writer who loves to tell stories from the perspectives of different people and everyday life. Apart from the pen, he loves to pick up the lipstick to transform into his frustrated drag persona: Anita Good Lovin'. He aspires to combine his love for writing and drag by creating a novel, short story, or screenplay about local drag queens in the future. He also has an obsession with sitcoms, women's pro-wrestling, and Funko Pops.