Nowadays, several skin problems manifest due to the stress brought about by the uncertainty of the 'new normal'. This led to a rise of renewed interest in investing more in skincare rather than makeup.
Why, you ask? Because more and more people believe that the more confident they are with their skin, the more insecurities fade.
The Icon Skin Clinic aims to answer the increasing demand for skincare treatments and attend to the emerging need for a trustworthy derma boutique. They now formulate plans unique to every patient.
Led by The Icon Skin Clinic's Chief Operating Officer Vina Yapjuangco, The Icon Skin Clinic is your go-to spa-like dermatology boutique for all things skincare.
The Icon Skin Clinic has been in the aesthetics industry for more than ten years now. However, in 2018, they decided to branch out and build a skincare hub. A hub that gives their patients an all-around pamper treat. All thanks to Vina, the skincare hub that was once just an idea became a reality.
To gain more knowledge on the ins and outs of managing a business, Vina took up a master's degree in Business Management Health at the Ateneo de Manila University. With the help of this education, Vina now has a better grasp of running and taking care of the business.
Over the years, most especially during the COVID-19 pandemic, The Icon Skin Clinic has seen an increasing demand for anti-aging treatments and products. Some of the most in-demand services lately are facials, lasers, fillers, and botox.
Vina says,
"The HydraFacial is still our patients' favorite. They avail of this service together with RevLite laser, which results in a glowing skin complexion.
"For patients in their late 30s and early 40s, botox and fillers are the most popular treatments. Patients are advised Botox treatment for wrinkles and fine line concerns. Fillers are recommended for volume enhancement."
Enerjet Lifting, HIFU by Doublo Gold, and Thermi Treatments are some of the other unique anti-aging services that The Icon Skin Clinic offers.
For 360 experience of The Icon Skin Clinic's skincare treatments, you can simply avail of any of its skincare packages. She continues,
"This usually includes facials, laser, and several treatments that specifically suit the patients' needs. Best to have a consultation with our doctors first so they can suggest a treatment plan. Facials range from P1,200 to P5,000. Laser treatments from P5,000 to P8,000. Fillers and lifting treatments range from P15,000 to P45,000."
If you're experiencing any skin problems such as sudden acne breakouts, fret not! With The Icon Skin Clinic's state-of-the-art machines and services, your skin concerns will surely be treated with care while you relax and get pampered.
The Icon Clinic Dermatology Center is located at BTTC Centre Unit G3-288 Ortigas Ave. corner Roosevelt St. Greenhills, San Juan City.
To book your online consultation at The ICON SKIN Clinic, send a message at +639088514266. For more information, please follow @theiconskinclinic on Instagram and Facebook.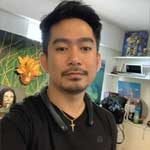 Josh Austria
Aside from being a businessman, Josh Austria has been working in PR and media industry for more more than a decade. From his years of experience as the Marketing and Advertising Head of Village Pipol Magazine, he has built strong relationships with creative people, brands, and organizations.