There is a saying that great things come in small packages. At least for this company, that was how their story began 110 years ago. It's with a belt buckle and a mechanical pencil. 
In 1912, a company founded by Tokuji Hayakawa in Honjo, Tokyo, Japan, came up with the Tokubijo Snap Buckle. It is a belt buckle that can be adjusted in length without the need for fastening holes.
Three years later in 1915, he invented the first-ever Hayakawa Mechanical Pencil. It became simply known as the Ever SHARP Pencil. 
Who would have thought that a brand with a well-established name in the Electronics and Appliances Industry actually started out with items that were unrelated to its field?
Certainly, Sharp stays true to its core values of Sincerity and Creativity. It continuously strives to introduce innovative products with the latest technologies. Innovations that would bring comfort and convenience to the daily lives of its customers. 
Sharp Philippines Corporation first set foot in the country in January 1, 1982. They brought the Black & White Television to the production line. It was followed by Colored TV which brought joy to every corner of the country. 
In 1984, they started the production of Cassette Tape Recorder. They have seen the growing need and demand for other home appliances.
Due to this, the company subsequently introduced different types of Washing Machines that helped lighten all mothers' cleaning perfections.
To level up household entertainment, Sharp also produced Karaoke that showcased more the love of Filipinos for singing. In the most recent year, they even manufactured electric fans. 
Indeed, Sharp truly cares for the Filipinos. This Japanese company listens to the feedback of its consumers. They then adapt Japan quality products to its local products. This is through their Research and Development in compliance with the Philippine safety standards.
Sharp wants to give back for the continued support of the Filipino people. That's why it commits to continuously developing and producing locally fit products for Filipinos. They continued generating more jobs contributing to the country's economic progress.
Sharp's innovative products that are currently in the market such as refrigerators, freezers, air conditioner, audio products, home kitchen appliances, and Plasmacluster Ion Air purifiers Products and those that are for further development prioritizes the health and well-being of people and its environment.
One of which is its Plasmacluster Ion (PCI),a one-of-a-kind technology of Sharp that deactivates airborne viruses, bacteria, moulds and odours by up to 99.9%. 
In commemoration of its 40 years in the country, Sharp will release its Special Edition products. Of course, these are Washing Machines, Electric Fans, LED TVs, and Karaoke.
Moreover, the company will be organizing a Service Caravan to cater to service needs in the provinces. It has the goal to reach more Filipinos especially in the rural areas. The caravan will provide a 40% discount to its customers on parts and services.
Sharp owes its success to the continuous patronage of Filipinos for the brand, both consumers and employees alike. Indeed, the company remains committed to delivering reliable products and providing customer satisfaction.
Sharp Philippines is grateful to its loyal customers for the past 40 years. It has the commitment to service and in uplifting the lives of customers in mind. Sharp is excited to serve every Filipino household in the next 40 years. This is with innovative, reliable, and trustworthy products they can always count on.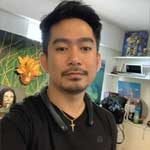 Josh Austria
Aside from being a businessman, Josh Austria has been working in PR and media industry for more more than a decade. From his years of experience as the Marketing and Advertising Head of Village Pipol Magazine, he has built strong relationships with creative people, brands, and organizations.