Paramount Pictures are letting actors with disabilities audition for studio productions. They have become the latest studio to adopt the Ruderman Family Foundation's guidelines.
In the industry of film and tv shows, it was normal to cast abled actors to play disabled roles. Several actors have done this. Of course, it would include Matthew McConaughey, Audrey Hepburn, and Eddie Redmayne. All of them have even received Oscar nominations for playing disabled characters. They are only some of the many actors to have done this.
This can be considered "ableism." This basically refers to the form of discrimination and social prejudice against people with disabilities. Hollywood uses being disabled either as central characters or minor players by exploitation of people with disabilities. In short, it uses them as a means to move the plot.
It is important that there is representation in the industry. However, the actors to play such roles need to be from the community themselves. Thus giving people with disabilities a chance to play characters that they relate to. This is in order to have an accurate representation. It is also to give them opportunities that abled actors continue to have. It's just like how absurd straight actors mostly play LGBTQ+ roles.
Good thing that Paramount Pictures is one of the first ones to have taken a step to end this. This is by adopting the Ruderman Family Foundation's guidelines.
Paramount Pictures chairman-CEO Jim Gianopulos said in a statement:
The inclusion of individuals with disabilities is central to an authentic commitment to diversity in our industry and in our community. We are proud to adopt these guidelines as a crucial step in the ongoing work of prioritizing and furthering diversity and inclusion. It is both in the making and in the telling of the stories we share with audiences everywhere.
In an article from Variety, Jay Ruderman, president of the Ruderman Family Foundation spoke about this. He told the publication that Paramount's adoption of these guidelines is "the latest milestone for inclusion" in the entertainment industry. He said,
By formally committing to audition actors with disabilities for studio productions. Paramount Pictures has taken a significant step toward cementing a culture of inclusion. That the company has already put into practice for years. Including by working with actors with disabilities across its divisions and making casting decisions that reflect authentic representation in high-profile roles.
Hollywood always talks about inclusion and diversity. Henceforth, accurate representations have always been expected. However, people with disabilities continue to be ignored. Able-bodied actors being cast as disabled characters are still prevalent. Moreover, disabled individuals keep being frustrated in their attempts to get hired. The motto "Nothing about us without us" has become a rallying cry to raise consciousness.
The studio's move follows CBS Entertainment, which is also under the parent company of ViacomCBS. CBS Ent. became the first major studio to respond to the organization's request for increased disabled representation in 2019.
This declaration of Paramount opens the doors to inclusive casting in both feature-length films and television series. According to the organization, the disability community accounts for over 20% of the U.S. population.
Still, in an interview with Variety, Ruderman said,
A rising tide of progress and disruptive change is taking hold in entertainment, in which major studios are committing to inclusion and authentic representation not only in word but through their actual casting decisions. As more studios adopt these guidelines, disability will continue to assume its rightful role as part of the definition of diversity in Hollywood, and the entertainment industry will be able to fulfill its full potential as a force for prosocial change.
The foundation's full pledge reads as follows:
We recognize that disability is central to diversity, that the disability community comprises the largest minority in our nation, and that people with disabilities face seclusion from the entertainment industry. We understand that increasing auditions, no matter the size of the role, is a critical step toward achieving inclusion in the industry.

This studio pledges to increase the number of actors and actresses with disabilities who audition for parts on television and in film."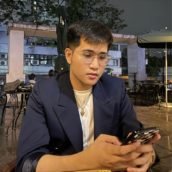 Raphael Garcia
Raphael is a person born between the generations of Millenial and Gen Z. He was produced by Cavite State University (Main Campus) with a bachelor's degree in Political Science. The lad has a fresh take on things, but can still stay true to his roots. He writes anything in Pop Culture as long as it suits his taste (if it doesn't, it's for work). He loves to wander around the cosmos and comes back with a story to publish.