New Cult Fave Alert: Olay's NEW AHA Line Launches in Shopee  
Anyone who has struggled with blemish marks can understand how frustrating it is to resort to hiding. Hiding them with your concealer, face masks, or even using different apps to erase the blemishes can only do so much. What's worse is that some marks take weeks—and even forever to fade.
Well, if you can relate, Olay's got you covered. The beauty powerhouse recently launched its NEW Olay Luminous + AHA collection exclusively in Shopee. It combines the power of their signature ingredient niacinamide, plus AHA. AHA is the new cult fave ingredient known for helping fade stubborn blemish marks.
What Are Blemish Marks, And Where Do They Come From?
We've all had our fair share of blemish marks. Depending on the type, blemish marks can appear as light brown to gray patches. At times, some can look like well-defined brown to black spots.
Blemish marks are triggered by melanin imbalance, caused by varied external and internal stressors. These are UV exposure, inflammation, and even hormonal changes. Such stressors trigger signals in the skin. This eventually causes melanin to be produced in a concentrated fashion, leading to the appearance of a blemish.
There's hope, though! With the right product formulation, melanin production can be regulated and blemish marks can eventually be cleared.
AHA Craze
Filipinas have now discovered the power of serums. They have relied on their specific ingredients to help their skin adapt to various conditions. Serums, compared to moisturizers, are lighter and have potent formulations that target skin concerns without drying the skin.
One of the most well-known and tried and tested skin care ingredients is Niacinamide. Niacinamide or Vitamin B3 is proven to help visibly improve skin texture and hyperpigmentation. It can also fix uneven skin tone, and bringing about firmer, brighter-looking skin.
Niacinamide is also Olay's main active ingredient. It is responsible for the millions of glow-ups it has given to people around the world.
This 2022, another skincare breakthrough steps into the spotlight. It targets a skin concern that most Filipinas are itching to take care of.
NEW Olay Luminous Niacinamide + AHA Serum and Moisturizer!
Adding to its line of Niacinamide products, Olay launches its scientifically advanced formula of Niacinamide + AHA.
The NEW Olay Luminous Niacinamide + AHA Serum and Moisturizer penetrate the skin with top ingredients. This is to reduce stubborn blemish marks for clearer and smoother skin. Skincare junkies can get first dibs on this new line starting January 17 on Shopee. You can then see how they reduced stubborn blemish marks in two weeks of use.
The AHA Solution
AHA or Alpha Hydroxy Acids are water-soluble types of acids used for their exfoliating and moisturizing properties. AHA has been a common ingredient in most skincare products and is a staple in Korean skincare.
Olay's scientifically-backed technology uses seven types of AHA. The most promising being the lactic acids used in Olay Luminous Niacinamide+ AHA Super Serum and Cream.
P&G scientists have formulated an optimal blend of AHA & Niacinamide complex. It works across skin layers, compared with other AHA products that work only on the surface of the skin.
Lactic Acid nurtures skin cell renewal, moisturizes the skin, and increases dermal and epidermal thickness. It makes skin look brighter, smoother, and more even. It is also of the more gently AHA in skincare.
This new year, welcome clearer smoother skin without hiding or covering. Be the first ones to try Olay Luminous Niacinamide + AHA. Get them as low as Php 1,047 (30% off) at Shopee Brands Spotlight festival on January 17.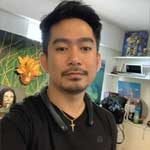 Josh Austria
Aside from being a businessman, Josh Austria has been working in PR and media industry for more more than a decade. From his years of experience as the Marketing and Advertising Head of Village Pipol Magazine, he has built strong relationships with creative people, brands, and organizations.