Have you ever wondered what happens when Filipinos pick on the peaceful Catriona Gray eating her empanada? Well, it results in a chaotic but most entertaining disaster!
Recently, the Miss Universe 2018 visited Batac City in Ilocos Sur. During this trip, a travel blog posted her pictures on Facebook while she engaged in certain activities. Meanwhile, others seem to find so much pleasure in randomly running their sense of humor.
In a candid snap, Catriona is munching on the Pinoy quintessential meryenda, empanada. And in all hilarity, Filipino netizens poke fun at this snack time by coming up with the wittiest banter in the context of (you guessed it right) a pageant!
Empanada with a silver lining
A Facebook user elaborated on the most important empanada lesson they learned in life. This comment is as iconic as Catriona's winning answer in Miss Universe.
"I ate at a school in Tondo, Manila, and their empanada there is… it's poor, and it is sad. But I always taught myself to put sauce on it. To look for vinegar or ketchup amongst the faces of the children, and I would bring this aspect when I eat empanada and see situations with a silver lining. And if I could also teach people to be grateful, we will have a world where delicious empanadas would grow and foster, and diners would have a smile on their faces."

-Regin Rex Palma
Ketchup versus vinegar
While Pinoys are typically not picky eaters, some of our food preferences lead to a debate. For example, someone defends why empanada is best paired with ketchup than vinegar:
"I think, first of all, it takes bravery. To be a Miss World is to carry a bottle of ketchup. It is like an action carried out by one to illuminate the empanadas. And I would dedicate my whole self, my love for the arts, and my voice to try to uplift, empower and pour this ketchup to all empanadas. And it would be my greatest honor and duty to hold this ketchup high enough so that all the world could feel and see its spice."

-Darwin Alix
Using plastic versus paper
Sometimes, the real deal is not about what you put in your food but how you eat them. That being said, take it from a stranger on how you should consume your empanada:
"I'm for it being used in a plastic labo use but not so for paper use, because I think if people were to argue 'What about ketchup and vinegar? Well, everything is good but in moderation"
The search for the best
Now the real food war begins. Digging into the authenticity of this Ilocos province delicacy, a netizen describes the right formula to come up with that perfect empanada:
"Eating empanadas in some of the poorest areas of my country, I found that it was the lack of longganisa, papaya, and munggo, not banana ketchup, that killed their dreams. A child once told me "Cat, that's not your empanada, and those were cooked for me." But I sit here today because someone ate with me, and we owe it to all empanada makers to believe in them."

-Matthew Gray
A hundred and four million empanada lovers
Doesn't this discussions make you suddenly hungry? Here is a cheer to all empanada lovers out there:
"You know what, Steve, as a Miss Philippines, I've always felt the love and support of the empanada lovers, and I think I brought half of them here tonight. And so I would name my song, Raise Your Empanada. Because I stand here not as one, but as a 104 million empanada lovers!"

-Ian Mark Corales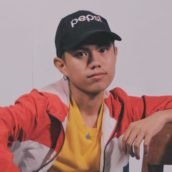 Renzneil Robles
Renzo is an introvert who prefers to do things at his own pace. Unlike most writers, he reads lazily. Watching Korean dramas at night is his constant source of comfort. Although oftentimes commended for being outspoken, he speaks better through writing than with his words.