Matt Reeves seemingly hints at 'The Batman' sequel despite DC's messy extended universe
Photo | IndieWire
As the DC Extend Universe seems to fall into shambles and not know its direction when it comes to where to take the world that they have been building, Matt Reeves' The Batman does not appear to be affected by recent changes in the DC film and TV studios. In fact, Reeves teased that a sequel is still in the works for Robert Pattinson's version of the Caped Crusader.
Fans of the ever-wasted potential DC were left wondering about the future of the superhero universe. This became worrisome after the merger of Warner Bros. and Discovery, along with the surprising (but not really surprising) hiring of James Gunn and Peter Safran as the DC film and TV studios' new heads on October 2022.
While the two are yet to unveil their plans for DC Universe, they have made some controversial changes to the franchise's existing movies.
So far, unfortunately, Wonder Woman 3 has been scrapped (which irks me so bad) and Henry Cavill's planned return as Superman will not push through after all (despite being stated that he left Netflix's the Witcher for this).
For the MCU Guardians of the Galaxy franchise director, who also helmed the 2021 movie The Suicide Squad, these changes were "best for the story [and] best for the DC characters.
Despite the drastic and surprising alterations, The Batman seems to continue rolling. Reeves revealed that he is working with Mattson Tomlin on a new script, as per his interview with Collider today, January 12.
Though Reeves did not state a particular project, it can be recalled that Tomlin also worked with him on the script for The Batman. When asked if he would be shooting any film for 2023, he said,
"I'm not going to answer that question, but we are working on a movie. I'll put it to you that way. We're deep in it and my partner and I are writing, Mattson and I are writing, and it's really exciting, and I'm really excited about what we're doing."

See Also
Reeves also stated in the interview that he was "really excited to be doing that with Rob, because I just think he's such a special person and actor," seemingly referring to Pattinson.
Despite the plot and premiere date for the possible sequel having yet to be revealed, a deleted scene from The Batman teased Irish actor Barry Keoghan, MCU Eternals' Druig, as Batman's classic nemesis, Joker.
I guess we'll just see. I cannot possibly wait though, considering how I loved The Batman and the direction Matt Reeves took for my favorite DC hero. What do you think about this? Are you excited about the sequel too? Sound off in the comments below.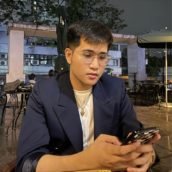 Raphael Garcia
Raphael is a person born between the generations of Millenial and Gen Z. He was produced by Cavite State University (Main Campus) with a bachelor's degree in Political Science. The lad has a fresh take on things, but can still stay true to his roots. He writes anything in Pop Culture as long as it suits his taste (if it doesn't, it's for work). He loves to wander around the cosmos and comes back with a story to publish.