Make yourself Merry this Blissful Holiday with barenbliss
This Christmas, barenbliss offers you more sales and bundles that you and all your loved ones can enjoy! So spoil yourself a little more because you deserve this. From December 24-27, 2022, all of barenbliss' e-market stores: Lazada and Shopee will have their Christmas SALE and you can enjoy up to 10% OFF on all BNB Products and amazing bundles, for a limited time only!
Think of all the hard work you did this year, it is important that we reward ourselves for it. Ultimately, there's nothing wrong with a little more self-care. And so, do not deprive yourself of this amazing opportunity and add to cart now!
Don't know what to get yet? We got you covered with these amazing bundles:
BUNDLE 1: "ALL ABOUT THAT BASE" Buy 2 Save 12% with barenbliss Soul-matte Loose Powder and barenbliss Light It Up Skin Tint.
These two products will make your base makeup more flawless and long-lasting. The Light It Up Skin Tint, does not get hyped up often but this skin tint provides a breathable matte complexion for up to 24 hours! It got skin-friendly ingredients that would not disturb your troubled skin, even leaving it with a more glowy look. After putting this on, you can set it with the barenbliss Soul-Matte Loose Powder. A weightless blooming sakura scent powder with a cool sensation for pores coverage and a shine-free complexion. With these products at hand, your base makeup will be as solid as ever.
BUNDLE 2: "No-makeup, makeup look" Essentials with barenbliss Fine to Refine Compact Powder, Peach Makes Perfect Lip Tint, and Make Me Eyebrows Classy Eyebrow
The basic trio for that effortless look. The Mega Beauty Awarded Fine To Refine Compact Powder is true to its name. It is a longwear ultra-light compact powder with SPF 25 PA++ that blots away oil and reduces shine on your face, giving you that airbrushed matte finish. You can use it on its own or as powder to set your base foundation. After a few swipes and dabs, you can proceed with making your eyebrows look even more classy. This diamond-shaped tip brow pen is infused with natural oil which makes drawing healthy looking brows easier. Its built-in spoolie brush can definitely bring convenience to another level. Moreso, it's clump free, water resistant, and sweat-proof so no worries about getting "hulas" because it got you covered. Lastly, get those natural glossy lips with barenbliss Peach Makes Perfect Lip Tint. We got 6 shades for you to choose from which is perfect for any occasion! 
BUNDLE 3: "ADD SOME SPICE TO MAKE IT NICE" with barenbliss True Beauty Inside Cushion, Cherry Makes Cheerful Lip Velvet and Fortune Cookie Eyeshadow
These three bring the basic look into something more captivating. With another Mega Beauty Awarded product, the barenbliss True Beauty Inside Cushion you can easily get that flawless-matte complexion for up to 24 hours! It is also already high coverage so you would not have to think about putting lots on your face too. This bundle also includes the Fortune Cookie Eyeshadow. These vanilla-scented eyeshadows have a blendable matte, shimmery, and glittery color which can be mixed and matched according to your own style! Lastly, we got to top this sweet look with the Cherry Makes Cheerful Lip Velvet. This cherry-scented mousse lip velvet also contains ingredients that plump and make your lips moist at the same time, making your lips velvety smooth. 
Haste makes waste, so grab yours now on any barenbliss official E-Markets: Shopee Mall,LazMall or TikTok Shop!
For more BNB content, feel free to visit our social media pages: Facebook and Instagram. You can also join the barenbliss Viber Group for more exclusive announcements and giveaways. Click here: BNBae Viber Community
See you there, BNBaes!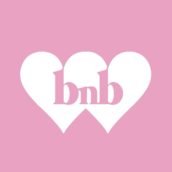 BNB Team
𝒃𝒂𝒓𝒆𝒏𝒃𝒍𝒊𝒔𝒔 (bnb) Beauty Lab was founded by the best scientist to create innovative products. Based on its scientific and pure formula, barenbliss combines natural and scientific ingredients, it removes all harmful ingredients and created the pure 𝑩+𝑵+𝑩 formula to create a new lifestyle that is suitable for all skin types, making this brand a makeup and skincare hybrid.