Get up to 50% off on the best Logitech G PRO gear at the Shopee 10.10 Brands Festival Sale!

If you've ever tried gaming using top-of-the-line, pro-grade gear, you would understand how the right accessories can completely elevate your gaming experience.
Both professional gamers, and esports enthusiasts who aspire to go pro can benefit from having the best gear to play with, and, by switching to Logitech PRO gear that is specifically designed for professional players, you can easily take your game to a whole new level.

Ready to experience next-level gaming? Then check out all the awesome Logitech G Pro Gear at the upcoming Shopee 10.10 Brands Festival Sale!
Shop at the Logitech Official Store in Shopee, and get up to 50% off on select items, cashback capped at Php 100, and free Sodexo GCs worth Php 100 and Php 150 on select items.
Plus, with a minimum purchase of Php 3,000, you get Php 200 off, and for purchases of at least Php 4,000, you can enjoy a 15% discount, capped at Php 1,000.

Elevate Your Gaming Experience with Logitech G

G PRO Wireless Gaming Mouse
Play your best game ever with the G PRO Wireless Gaming Mouse.
This mouse, designed and developed with the help of professional gamers, promises both precision and performance.
Equipped with advanced Lightspeed Wireless and an extremely accurate Hero 25K Sensor, the mouse has the perfect weight, shape, and feel.
The sensor makes this mouse the ultimate gaming mouse for esports professionals.

G PRO Gaming Headset
The quality of your audio makes a huge difference when you're playing with the pros.
You need to hear every footstep and every shot to establish positional and spatial awareness to come out on top.
For this, a reliable headset, like the G PRO Gaming Headset, is an absolute must-have. Not only does this headset allow you to hear every important sound while you play, but its pro-grade microphone also ensures that you come across, loud and clear, to your teammates too.

G PRO X Mechanical Gaming Keyboard
The G PRO X Mechanical Gaming Keyboard has everything a professional gamer needs and more.
Moreover, Its user-swappable pro-grade switches are engineered for performance, responsiveness, and durability, and can be customized with three removable switch variants.
Pro-tested and tournament-assured, this compact, ultra-portable keyboard is truly built to win.

G PRO X Gaming Headset
To complete the pro-grade gaming experience, you need a headset that delivers precision audio and advanced communication.
The G PRO X Gaming Headset with Blue Vo!ce promises both.
Designed in collaboration with and for the pros, its next-gen surround sound gives you a new level of distance awareness.
With that, you can pinpoint your enemy's location more accurately than ever.
And, because it offers both comfort and durability, you can keep playing longer with this amazing headset.

Don't miss out on all the fantastic deals on gaming gear and more at the Shopee 10.10 Brands Festival Sale. Visit the Logitech Official Store in Shopee to start shopping.
Also, check out the Logitech website and official Facebook Page to learn more.

Logitech products are also available at partner outlets, Octagon, Silicon Valley, PC Express, Datablitz, Complink, I-Tech/Gamezone, Electroworld, Abenson, Office Warehouse, PC Hub, PC Worx, Villman, DynaQuest, Techwarez, Gameline, Thinking Tools, Gaisano Interpace, Digi-Serv Solutions, Davao FutureBright, Concept Computer, and Nutech.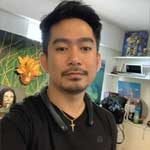 Josh Austria
Aside from being a businessman, Josh Austria has been working in PR and media industry for more more than a decade. From his years of experience as the Marketing and Advertising Head of Village Pipol Magazine, he has built strong relationships with creative people, brands, and organizations.