Don't miss out on exclusive Logitech deals at the Shopee 10.10 Brands Festival Sale!

Every gamer has their own style and preference, with some opting for the stability of a wired setup, and others favoring the freedom of wireless gaming.
While both have their strengths and setbacks, it ultimately boils down to personal choice.
However you choose to set up your gaming rig, Logitech G makes sure that every centavo spent on their products is truly worth it, by offering quality gaming gear that is built to last.

You can find the best Logitech G gear to suit your needs and style at the upcoming 10.10 Sale, and enjoy fantastic deals when you shop at the Logitech Official Store in Shopee.  
Enjoy discounts of up to 50% on select items, along with cashback capped at Php 100, and free Sodexo GCs worth Php 100 and Php 150 on select purchases.
Also, get Php 200 off with a minimum purchase of Php 3,000, plus a 15% discount, capped at Php 1,000, when you spend at least Php 4,000.

Play Your Way with Logitech G Gaming Gear

The Best Wired Accessories for Gamers

G433 Surround Sound Gaming Headset
Fans of wired gaming gear have a wide variety of Logitech G products to choose from, including the G433 Surround Sound Gaming Headset.
This headset delivers the immersive audio performance that gamers need and want, allowing them to fully appreciate the amazing sound design that goes into each and every game.
It is designed to be lightweight and comfortable, while also being durable, and ideal for playing anywhere.

Another great wired option is the G402 Gaming Mouse, equipped with sophisticated sensor technology for ultra fast gaming.
It has 8 programmable buttons you can customize to suit your style, allowing you to fire shots or view inventory with one click.
This mouse also gives the ability to switch DPI settings in an instant.
This allows you to swiftly react to whatever is happening in your game with precision.

G502 Gaming Mouse
Another high-performing mouse is the G502 Gaming Mouse, equipped with a HERO 25K sensor that provides maximum speed and accuracy.
It also has precision tracking.
Thoughtfully engineered and designed, this mouse has 11 fully-programmable buttons, adjustable weights, and onboard memory for up to 5 profiles.

G633s Lightsync Gaming Headset
Be fully immersed in your game with ultimate sound science from the G633s Lightsync Gaming Headset.
Hear everything within the game in expansive cinematic sound, from enemies sneaking around to epic soundtracks.
This incredible headset gives you so much more than the standard 7.1 channel surround sound!

Top Choices for Those Who Choose to Go Wireless
G502 Lightspeed Wireless Gaming Mouse
Designed to be the ultimate G502 gaming mouse ever made, the G502 Lightspeed Wireless Gaming Mouse expertly loses the wire, and remains just as responsive as the best wired gaming mice out there.
Equipped with industry-leading wireless technologies – Lightspeed, Hero 25K and Powerplay – this mouse is sure to perform flawlessly in every game.

G304 Lightspeed Wireless Gaming Mouse
Promising no wires, and no limits, the G304 Lightspeed Wireless Gaming Mouse really lets you play your way.
Packed with the latest technology innovations that deliver serious performance, this mouse maintains an affordable price tag.
Every gamer will experience next-generation wireless with this mouse, called the Lightspeed wireless for all.

Be sure to check out the Shopee 10.10 Brands Festival Sale to score great deals and discounts on both wired and wireless gear from Logitech G.
Head over to the Logitech Official Store in Shopee on October 10 to start shopping. Also check out the Logitech website and official Facebook Page to learn more.

Logitech products are also available at partner outlets, Octagon, Silicon Valley, PC Express, Datablitz, Complink, I-Tech/Gamezone, Electroworld, Abenson, Office Warehouse, PC Hub, PC Worx, Villman, DynaQuest, Techwarez, Gameline, Thinking Tools, Gaisano Interpace, Digi-Serv Solutions, Davao FutureBright, Concept Computer, and Nutech.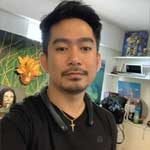 Josh Austria
Aside from being a businessman, Josh Austria has been working in PR and media industry for more more than a decade. From his years of experience as the Marketing and Advertising Head of Village Pipol Magazine, he has built strong relationships with creative people, brands, and organizations.