How MEDIPLAST's Plastic Strips Reveal the True Meaning Behind Mom's Tough Love
Moms surely have their own paradoxes, particularly in the countless ways how they show their love and care for their children. Moms are known for their ability to worry, and it's not uncommon for them to express their concerns with a stern warning or reprimand. It could be a simple "be careful" or a full-blown lecture about the dangers of a particular activity. However, hidden in those iconic mom rants is their unconditional love.
As the saying goes, "Actions speak louder than words." In the case of moms, what they're doing is often the total opposite of what they're saying. Even if they scold their kids for being unruly and makulit, they still find themselves taking care of them. It's this mom-kid tough love relationship that should be partnered with the only wound care expert tough enough to withstand all types of wounds – MEDIPLAST's Plastic Strips, the go-to solution for moms when their child needs wound care.
MEDIPLAST's Plastic Strip
Produced in the Philippines using high-quality materials, MEDIPLAST's Plastic Strips are available in various sizes and shapes to suit any wound. With their excellent adhesiveness, they help prevent bacteria and infection from entering the wound, ensuring proper care for cuts and scrapes. The strips also feature various designs, helping turn those tough love moments into more playful and lighthearted ones. So, while moms tend to their kids' wounds, they can express their care in a way that their children can easily understand.
So, the next time you hear your mom say, "Kakalaro mo 'yan! Tignan mo, nadapa ka," or "Naku, ang kulit mo talaga," remember that what she's really saying is "I love you". After all, there's no greater love than a mother's love. And with MEDIPLAST's Plastic Strips, you can show her that you love her too.
MEDIPLAST is the leading wound care brand in the Philippines, offering a range of products, including not only plastic strips but also bandages, first aid kits, and face masks. MEDIPLAST products are available at Mercury Drug, leading supermarkets, and other retail stores nationwide. You may also order online via the PHILUSA Online Store. For more information, visit MEDIPLAST Wound Care on Facebook and MEDIPLAST Wound Care on Instagram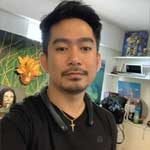 Josh Austria
Aside from being a businessman, Josh Austria has been working in PR and media industry for more more than a decade. From his years of experience as the Marketing and Advertising Head of Village Pipol Magazine, he has built strong relationships with creative people, brands, and organizations.