Fans of La Casa de Papel or Money Heist will have to wait a little bit longer. They will have to wait four months as Season 5 sets to premiere on September 3, 2021. FYI, Netflix releases the last season in two volumes. Yes, they will debut the second volume on December 3 this year.
The two-part finale of Money Heist
The gang finds themselves trapped in Madrid's iconic Bank of Spain for more than four days. However, they find a serious threat of an impending sense of doom in Part Five. They rescued Lisbon, but Sierra found out the Professor's identity and followed him. The situation became worse and crazy when the military called in reinforcement and employs more violent tactics. As a result, Spain's grandest heist turned into an all-out war.
According to the series creator Alex Pina, their team felt that they have to change the flow of the series from the expected turn of events. They think they need to use every means to create the sensation of a season finale or series finale in the first volume. For that reason, they came up with a decision to go extremely aggressive by putting the main characters in unimaginable danger.
On the other hand, the writing team focused on the emotional situation of the characters in Volume 2.
"It is a journey across their sentimental map that connects us directly to their departure."
The fifth season of Money Heist features an awesome cast of Spanish superstars returning to the show. This includes Úrsula Corberó, Álvaro Morte, Itziar Ituño, Pedro Alonso, Miguel Herrán, Jaime Lorente, Esther Acebo, Enrique Arce, Darko Peric, Hovik Keuchkerian, Luka Peros, Belén Cuesta, Fernando Cayo, Rodrigo de la Serna, Najwa Nimri and José Manuel Poga. In addition to that, viewers will also see Miguel Ángel Silvestre and Spanish Academy Award-nominee Patrick Criado.
You can watch the trailer for a teaser of La Casa De Papel (Money Heist) Part 5 here.
If you're having a hard time waiting for the release of the final season, you can re-watch the previous seasons of Money Heist on Netflix.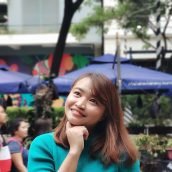 Queenie Lastra
Queenie Lasta got her bachelor's degree in Communications Research from UP Diliman. In her free time, she likes to read thriller novels, psychology books, and mangas. She believes in the importance of grit, hard work, and passion to become a great writer in the future.