Filipinos will have a very own eSports social network named 'Kalaro'
There are more people nowadays that recognizes eSports as a formal competition among gamers. For students, online gaming might not be an after-school pastime anymore. A university here in the Philippines even proposed to have a four-year degree in Bachelor of Science in ESports.  The eSports community will probably grow larger as an especially-designed social network is coming this October.
What is Kalaro all about?
A software architect named Jun Lasco is behind the development of this social network, Kalaro.  He's also the head of software company AsiaGroup and business firm Pnex. Lasco said in a press release that, "Our goal is to create a central hub for esports entertainment and at the same time, support budding and expert Filipino esports e-athletes to excel through the active support from the esports community, and sponsorship from corporate brands."
Kalaro as an app will have features such as tournament management and integrated corporate sponsorship features. Aside from that, it will have the basic functions of a social network that allows interaction between players. There will be also live streams for shoutcasters, the eSport parlance for gaming commentators, along with information on upcoming gaming tournaments and events.
The developers are adding a paid membership tier to a free tier. In this paid membership, users can access "some of the platform's unique features." The social networking site is equipped with its own e-wallet. It will carry "Kalaro Gems" that players can use in the site to "gain access to exclusive events"  and unique features."
Brands can also advertise and sponsor players
Moreover, users have an option to earn "Kalaro Points" instead of buying them. They can also convert the points to esports merchandise on the site. There will be also a function to "launch and manage tournaments" in the app. As for the brands that want to advertise, they can put up online shops. Kalaro will also grant them access to features that will allow them to sponsor players and other esports participants.
However, the platform's marketplace will only sell "limited edition esports items".  There will be an official launch in October 2020 for the Kalaro app. You can visit their official website for more information.
Tell your gamer friends about Kalaro and we're pretty sure that they will be excited!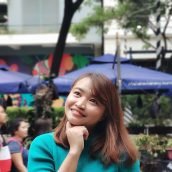 Queenie Lastra
Queenie Lasta got her bachelor's degree in Communications Research from UP Diliman. In her free time, she likes to read thriller novels, psychology books, and mangas. She believes in the importance of grit, hard work, and passion to become a great writer in the future.