Feed A Friend, Fill The Bowl
Feed a furry friend in need when you purchase treats for your own furry friend!
Mars Petcare invites pet parents to do something special for furry friends in need.
They purchase treats for their own during its 'Feed A Friend, Fill The Bowl' program.
The PEDIGREE® Official Store on Shopee will get 10% from purchases.
They will use it for meal donations to shelter pets at PAWSsion Project Foundation Inc from August 26-28.
PAWSsion Project Foundation Inc. works as a non-profit organization dedicated to the rescue, rehabilitation, and rehoming of dogs in distress.
They currently house more than 300 cats and dogs in their Bulacan and Bacolod shelters.
"At Mars Petcare we believe in making it a better world for pets and that 'every pet deserves a better world', and this could not be truer for those who do not have forever homes yet."
Phua Fui Ching, Mars Petcare Southeast Asia Pet Nutrition D-Commerce Director, said,
"Through the PEDIGREE® Official Store's Feed a Friend, Fill the Bowl program, we hope that as you purchase nutritious meals and treats for your own furry friend, that help can be extended to furry friends in need too,"
In addition to the exclusive deals up for grabs in the PEDIGREE® Official Store on Shopee, there will be a Shopee Live Event at 12noon daily from 26th – 28th August at https://shopee.ph/pedigreeph.
The Shopee Live Event will feature the PAWSsion Project during these daily live events that focus on pet adoption.
The first adopters to successfully adopt a pet from PAWSsion Project will receive an exclusive adoption kit from Mars Petcare.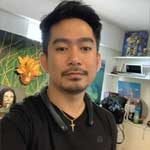 Josh Austria
Aside from being a businessman, Josh Austria has been working in PR and media industry for more more than a decade. From his years of experience as the Marketing and Advertising Head of Village Pipol Magazine, he has built strong relationships with creative people, brands, and organizations.