The latest addition to vivo's premium smartphone lineup is the vivo X80 series co-engineered with ZEISS. It is powered by one of the best mobile imaging systems to date, is bound to redefine smartphone cinematography.
vivo and ZEISS created a joint photography lab with more than 700 top engineers. They were tasked to study, develop and manufacture some of the best cameras seen on a smartphone. These not only compete with smartphones within their price range but elevate what a phone camera can do. 
The vivo X80 and X80 Pro is as versatile as it is powerful. It gives every hobbyist, vlogger and professional the tool to take visually superior videos and photos without much complexity.
Document life's most precious moments
A baby's first step, pet sleeping in a rather cute position or an impromptu barkada hangout sesh — these are just some of life's seemingly mundane moments anyone would love to go back to whenever nostalgia hits. Who says they have to be in low quality videos?
Equipped with ZEISS Optics, the vivo X80 series ensures clear and clean footage. It boasts bright and vivid colors without unnecessary straylight. A road trip with the whole gang or mountain climbing with the family? Users can capture the picturesque scenery in pure and clear details, thanks to vivo X80 series' ZEISS T* Coating feature.
No more compromising the excitement of the moment with the vivo X80 series' Active Centering OIS System. It guarantees videos are stable at whichever angle it is taken. The 360° Horizon Leveling Stabilization feature keeps videos rock-steady. That's clear and stable videos assured. Do intense kayaking or traversing a rough road aboard a 4×4 vehicle with family or friends.
Create share-worthy online content
Videos continue to become the preferred content type on social media. It generates more engagement and is prioritized by social media algorithms. Vloggers and influencers need a smartphone that has all the capabilities of a professional camera wrapped in a handy build.
Doing an investigatory vlog? Record videos no matter how far or small the subject is without sacrificing video clarity. Accomplish this with the vivo X80 Pro's 5x Optimal Zoom and 60x HyperZoom.
High-quality footage can be easily transformed into stunning social media-ready posts with the phones' 140 color cards. These set the color tone of raw videos to whatever mood or vibe the video requires.
The X80 Pro main camera is equipped with a 50MP Ultra-Sensing GNV sensor and a 12MP gimbal portrait camera. Hence, there will be no more grainy shots nor pixelated footage. . It also has an 8MP periscope camera and up to 48MP wide-angle camera to capture every angle with ease. The vivo X80 on the other hand is backed by the Sony IMX866 sensor, letting the camera capture more light. Also, it renders videos with better resolution and less noise.
Produce visually stunning professional output
Gone are the days when only those who own an expensive camera can produce films and other cinematic, immersive videos. Advanced imaging systems installed on the latest smartphones have been producing professional-looking videos more accessible and inclusive to anyone with a passion and a keen eye.
Giving videos a dreamlike effect and recreating a bokeh look, the ZEISS Cinematic Video also gives videos the classic ZEISS anamorphic lens effect, delivering a wider look by stretching the footage until it covers the entire film frame without compromising the resolution or quality of the video – that's in a 2.39:1 film-standard aspect ratio.
The vivo X80 Series is powered with vivo V1+ Chip for better imaging experience
What makes the vivo X80 series a perfect mobile device for vlogging and shooting videos anytime and anywhere is its ability to capture the subject and the surroundings vividly even at night. No more DIY lighting to create stunning reels of the night sky or skyscrapers at midnight, the vivo V1+ chip got you covered!
The vivo X80 series' strong AI computing power enables automatic recognition and adaptation. When content creators are filming in an extremely dark place, the device's AI Algorithm automatically activates the Super Night Video, allowing these creators to film clearer and more detailed shots even in low light conditions.
The advanced camera features tucked in the sleek body of each of the X80 series devices are a testament to vivo's commitment to redefine cinematography and elevate the smartphone experience of Filipino users. With vivo's continued partnership with ZEISS, Filipinos can easily and seamlessly shoot cinematic videos and capture masterpieces in every way possible.
Discover more about the partnership of vivo and ZEISS with the new vivo X80 series. For more information and updates, please visit vivo's official Facebook, Instagram and YouTube channels.
The vivo X80 Pro retails for PHP 59,999 and the vivo X80 retails for PHP 45,999. Visit vivo's e-comm website, Shopee, Lazada to purchase yours now! The vivo X80 series may also be purchased via Home Credit and Credit Cards with available partner banks!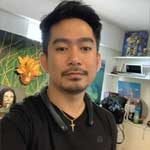 Josh Austria
Aside from being a businessman, Josh Austria has been working in PR and media industry for more more than a decade. From his years of experience as the Marketing and Advertising Head of Village Pipol Magazine, he has built strong relationships with creative people, brands, and organizations.