Gaming video creator and streamer Een Mercado maintains her close tie with Logitech G as she continues to be its ambassador.
Een Mercado renews contract as Logitech G Ambassador
Mercado has stayed with Logitech G as its representative for three years now. Continuing her journey to be the image of the leading technology and gear innovator, she renewed her contract last November 16. The signing ceremony was held at the Logitech G Main Office in Uptown Place Tower, Taguig. 
Logitech South East Asia Cluster Head Bernard Chow, and Gaming Category Manager Wesley Lopez, were present at the said event. Logitech Philippines Country Manager Jarmine Borja, who described the occasion as a "great day," also graced the ceremony.
Meanwhile, Mercado expressed her gratitude to remain as the Logitech G ambassador. She said she is thrilled to continue her three years partnership with the company.
I want to thank my Logitech G fam for always sticking with me throughout the years. I am happy that I'm using Logitech G as my product on my daily stream and will never replace it!
On the other hand, Chow took the chance to elaborate on their future goals.
As the head of the cluster for Singapore, Malaysia, and the Philippines, I have the responsibility to ensure that we maximize our potential in this region. The Philippines is a fast-growing market, and I think we have so much more to do here.
During the contract signing, Lopez also introduced Logitech's Aurora Collection, the latest all-white, wireless gaming bundle they launched last month. Borja said that this collection fulfills their objective to enhance every user's gaming experience further.
In its over four-decade commitment, Logitech persists as among the most competent brands to connect people with pioneering advancements and expertise in expanding tech peripherals.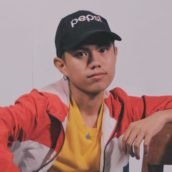 Renzneil Robles
Renzo is an introvert who prefers to do things at his own pace. Unlike most writers, he reads lazily. Watching Korean dramas at night is his constant source of comfort. Although oftentimes commended for being outspoken, he speaks better through writing than with his words.