Our favorite local cheese brand, Danes Cheese, is back with yet another hilarious film from GIGIL Philippines for us to enjoy. If before they showcased their various flavors of cheese blocks in a teleserye-like ad, their mascots have taken more mature roles in this slasher (in this case, slicer?) film!
The film starts off with a guy wearing a cheese-block costume taking a shower.
However, his bath time gets interrupted by a looming shadowy figure…who has something sinister in mind.
Inspired by classic thrillers such as 'Psycho'and 'The Shining,' Danes Cheese wants to communicate the benefits of using Danes Cheese Slices–their new and improved formulation makes it perfect for burgers and sandwiches!
Since its release, the film has amassed over 3.1M views and counting. Click here to watch the video.
Social media users praised the ad for its humor and uniqueness.
Every pack of Danes Cheese Slices contains 22 slices, so it's actually cheaper per gram than cheese blocks – making it the affordable choice for your burger and sandwich cravings. It is now available in leading supermarkets.
The amusing advertisement was made in collaboration with GIGIL Philippines.
For Metro Manila residents, you can easily grab Danes Cheese Slices online! Just visit the CDO Home Delivery on Facebook Messenger: http://m.me/CDOHomeDelivery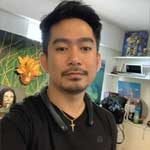 Josh Austria
Aside from being a businessman, Josh Austria has been working in PR and media industry for more more than a decade. From his years of experience as the Marketing and Advertising Head of Village Pipol Magazine, he has built strong relationships with creative people, brands, and organizations.