Young definitely doesn't mean inexperienced! Once again, our country beams with Pinoy Pride as Damodar Das Castillo, a 13-year-old cellist, makes his mark in music!
Adding to his collection, Damodar Das Castillo won his fifth first prize in an international music competition.
He won the first prize (category C) in the Musica Goritiensis International Music Competition in Italy held last May 29 to June 2, 2021.
Initially, the physical event takes place in Italy. However, due to the COVID-19 pandemic, the competition was held virtually instead. Participants were asked to submit videos instead.
Damodar Das Castillo, a scholar at Salzburg Mozarteum, opted to play Auguste Franchomme's Caprice no. 9 in b minor Op.72. The piece was a second movement from Francois Francoeur's Cello Sonata in E Major and the first movement from Edward Elgar's Cello Concerto in E minor, Opus 85.
In the video, he fiercely concentrates as he immerses himself in the resonating sounds of the cello.
The victory surprised him. He initially prepared for the Tchaikovsky competition in October. Nonetheless, he ended up testing the waters in Gorizia and won.
He states that his professor, Prof. Barbara Leubke, always gave him her utmost support and encouragement to attribute his success.
"She is always there during rehearsals and concerts to give support and advice."
Prominent cellists and music teachers Wilfried Tachezi (Austria), Federico Magris (Italy), and Igor Mitrović (Slovenia) assessed the participants. Branimir Pustički (Croatia), and Carlo Teodoro (Italy) also judged the participants in the competition.
Damodar Das Castillo has won numerous awards, and his talent is known worldwide.
His first prize titles cover competitions such as the 2017 First North Competition International Music Autumn (online). He also won in the Tallinn, Estonia 2018 Competition for Young Artists. In the 2020 International Artur Rubinstein Competition in Dusseldorf, Germany, he also hailed as the champion.
He also achieved top prizes in the 2020 Young Ludwig International Music Competition in Berlin, Germany. The 2021 Musica Goritiensis in Gorizia, Italy is his newest addition.
We are definitely proud of Damodar Das Castillo for being an inspiration for all the young musicians!
He motivates not only our fellow Filipino musicians but also musicians from all over the globe. Congratulations, Damodar Das Castillo! You are our nation's musical treasure!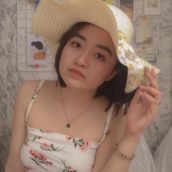 Llana Cabajar
An aspiring adventurist who aims to travel the world someday. Weird and poetic, a great friend for problematic rants and deep talks about life in general. Hit me up on my socials!