Alexa of Amazon to follow the footsteps of ChatGPT
Photo by Rahul Chakraborty on Unsplash
Based on leaked documents reported by Insider, Amazon is considering adding AI chatbots to Alexa. The voice assistant needs reanimation in a world infatuated with generative AI such as OpenAI's ChatGPT and Google's Bard.
The document includes an example of Alexa telling a bedtime story about a "cat and the moon" after an eight-year-old asks for one.
This AI, being the witty ChatGPT that it is, makes up the whole story of "Mittens, the first cat to go to the moon." It also describes how an Echo Show camera captures a child holding an Olaf toy, so the character is incorporated into the dialogue.
In addition to Lego and Disney, Amazon is contemplating several other partnership opportunities. This will enable Amazon to create a more capable and advanced Alexa by utilizing its own large language model (LLM).
Amazon's Alexa Teacher Model is in contrast with Microsoft's Bing, which uses OpenAI's model.
As a company spokesperson tells Insider, however, the company is building larger "more generalized and capable" ones that will allow Alexa to be "more proactive and conversational" while noting that Alexa has apparently been using the Teacher model for quite some time.
See Also
According to the leaked documents, Amazon envisions the assistant as a thinking machine rather than one that retrieves data from a database. In one section, titled Alexa LLM Entertainment Use Cases, one can see how the new artificial intelligence system will enhance media recommendations, news delivery, and storytelling.
Amazon has announced plans to reinvigorate Alexa following waves of massive layoffs that began months ago, affecting nearly 2,000 people in the company's hardware and Alexa divisions.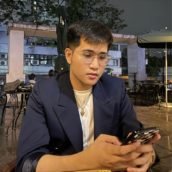 Raphael Garcia
Raphael is a person born between the generations of Millenial and Gen Z. He was produced by Cavite State University (Main Campus) with a bachelor's degree in Political Science. The lad has a fresh take on things, but can still stay true to his roots. He writes anything in Pop Culture as long as it suits his taste (if it doesn't, it's for work). He loves to wander around the cosmos and comes back with a story to publish.