From face washes to moisturizers, a wide range of products exist will help give you healthy-looking and glowing skin. Even more important includes taking care of your health and making sure that you feel beautiful inside and out. Thanks to Watsons!
Watsons helps make you feel beautiful inside and out
Restock your health and beauty favorites from leading health and wellness retailer Watsons. Watsons also makes it accessible to Filipinos in their 800+ stores nationwide and through their online channels. Even during lockdowns and quarantines, most Watsons branches are open to serve consumers. Shop now at any of Watsons 800+ stores nationwide, online, or mobile app, or call & delivery service.
Read on for tips on what products you can pick up at Watsons:
Make your smile even more beautiful when you take care of your teeth and gums. Oral B Cross Action Indicator Toothbrush and Listerine Total Care All-In-One Mouthwash will help your make your smile always camera-ready and your teeth and gums healthy.
Keep your skin clean with Senka Perfect White Clay. And, you can also give yourself extra protection with Gyne Pro Ultra Protection Feminine Wash.
Get radiant and glowing skin from head to toe. Especially with Met Tathione Soft Gel Capsules, Cosmo Skin Capsules, and Belo Glutathione with Collagen Capsules.
Maintain healthy hair by keeping it strong and nourished with the help of hair care products such as Sunsilk Shampoo Freshness, Cream Silk Conditioner Rich Organic Moisture, Nanny Rose Gugo, and Lawat Shampoo, and Zenutrients Shampoo Tea Tree Scalp Treatment.
Don't forget your vitamins with zinc!
Zinc helps with wound healing and growth and development and in improving immune function, among others. Conzace has vitamins A, C, E, and zinc to help improve the body's resistance against illness and infections.
If you have difficulty swallowing vitamins in capsules, try drinking them in liquid form. Calcium + D3 Effervescent Tablets and Berocca are good ways to start. Both provide an extra boost of energy to help you get through your day.
Get all your health and beauty essentials from Watsons, where wellness is just a tap or a click away.
It's never too late or too early to start taking care of yourself to look good feel great. When you shop, use your Watsons Card to earn points. For more updates, you can also follow Watsons' social media pages on Facebook and Instagram at @watsonsph.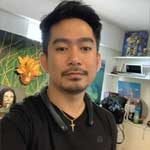 Josh Austria
Aside from being a businessman, Josh Austria has been working in PR and media industry for more more than a decade. From his years of experience as the Marketing and Advertising Head of Village Pipol Magazine, he has built strong relationships with creative people, brands, and organizations.