In partnership with the talented 26-year-old Mark Neto Diaz, Village Pipol came up with Project You and Project Beauty. For an aspiring model, celebrity, or even beauty queen, an impressive portfolio is a must. It is a true first impression of yourself. It will be what sells you when you're aiming for that spot. For models, it can make or break your career as it is how some designers view your overall appearance. The same thing applies when casting directors are searching for a specific look or charisma.
This is the main reason why you have to choose carefully which photos go in your portfolio. These photos must not only be of superior quality but also impressive. They must make you stand out among your competitors. As promising beginners continuously are emerging, Village Pipol came up with Project You and Project Beauty in partnership with the talented Mark Neto Diaz. He is a 26-year-old fashion portrait fashion photographer based in Manila.
Village Pipol launches Project You and Project Beauty in collaboration with Mark Neto Diaz!
A quick overview of Mark Neto Diaz' career
At the age of 23, the Manila-based fashion portrait photographer already began teaching fashion photography at the Fashion Institute of the Philippines. Even with his young age, this fashion photographer was able to get representation from international talent agencies like Wilhelmina Thailand and One Mega Group Collective and Management in London.
Mark is mainly popular for striking yet clean fashion editorials and models materials. He may be considered as one of the artists who consistently working their way of creating art independently.
Although Mark doesn't have a presence in local magazines, several international publications such as The Fashionisto, Velvet, Dscene, MMScene, Desnudo published some of his works. In 2018, he pioneered the trend of glam fashion shooting in Manila for beauty queens. Aside from that, he's a 3-time official photographer of the national beauty pageant, Miss World Philippines in particular.
For those who want to get a hang of his creative ideas, you can visit his Instagram account by clicking here.
Book a photoshoot with Village Pipol!
Get a chance to have Mark Neto Diaz as your fashion photographer with Project You and Project Beauty! Project You basically caters to those who are planning to venture into showbiz or modeling while Project Beauty focuses on beauty queen aspirants.
There are two offers under Project You: Package A and Package B. Package A covers 3 hours of a studio shoot, 3 looks, 9 edited photos. There's no grooming (HMUA) or styling involved so you must bring your own crew or materials. A session costs PHP 7,000.
On the other hand, Package B offers the same number of looks, hours, and edited photos. But this one includes a stylist, hair, and make-up. It's worth 12,000. Project Beauty also offers the same package inclusions and rates for upcoming beauty queen contestants.
When you book a Project You or Project Beauty photoshoot session, you'll also get a chance to have a FREE article feature that will be published in Village Pipol!
For inquiries or booking, you can send a message at VP Studio or call at 0919.002.4458.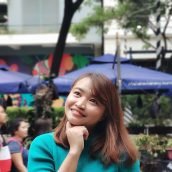 Queenie Lastra
Queenie Lasta got her bachelor's degree in Communications Research from UP Diliman. In her free time, she likes to read thriller novels, psychology books, and mangas. She believes in the importance of grit, hard work, and passion to become a great writer in the future.