Staying motivated for your life goals is not an easy feat. Many of us also experience difficulties in focusing on our online tasks in school or work with several distractions in our own house. There are those times we feel burned out from being stuck at home and doing the same routine. It can also be a tough challenge to balance work, relationships, social life, and personal endeavors. In the upcoming Shopee 8.8 Mega Flash Sale this August 8, you can avail yourself of up to 50 percent off on select Logitech products.
Useful Logitech items to make your work and study more efficient
However, we cannot let any of these reasons hinder us from maximizing our productivity. In fact, Logitech shares some of its items that can be an excellent addition to your workspace. Whether you're a student, teacher, work-from-home professionals, or game streamers, there are accessories that perfectly suit your needs.
In the upcoming Shopee 8.8 Mega Flash Sale this August 8, you can avail yourself of up to 50 percent off on select Logitech products. You can also enjoy cashbacks with a 100 pesos cap off and FREE Sodexo GCs. Get a PHP 50 worth of voucher for a minimum purchase of a product worth Php 1,500. For a minimum purchase of PHP 2.5K, you can grab a PHP 150 voucher. Cool!
Let's take a look at these Logitech must-haves that are not only affordable but also feature-packed and top quality!
C922 PRO Stream HD Webcam
The live streaming of video games is an activity where people record themselves playing games to a live audience online. This activity is getting more trendy nowadays so a lot of millennials and Gen Zs are interested to try this. If you're one of them, you might want to invest in your streaming gear.
Luckily, the C922 PRO HD Stream Webcam is said to be designed for serious streamers. It allows users to connect with superior clarity every time they go live on channels. It can stream any content at full 1080 resolution or hyperfast HD 720p at 60 fps. This webcam also features a glass lens with autofocus and a 78° diagonal field of view.
The company noted that users can have a clear broadcast using this, without the intermittent audio drop. Aside from that, the C922 PRO HD Stream Webcam is equipped with two omnidirectional microphones. As a result, it captures more realistic sounds from multiple angles.
C920 Pro HD Webcam
Taking a lot of videoconferencing calls at work or class lately?  Say goodbye to your blurred or pixelated image on the screen with the C920 HD PRO Webcam. Why? It can produce crisp and detailed Full HD video (1080p at 30fps). Similar to the C922, it is also equipped with a full HD glass lens, 78° field of view, and dual microphones.
In addition to this, it features HD auto light correction wherein it uses Logitech's RightLight technology to adjust to your lighting conditions, producing bright, contrasted images, even if you're in a dim setting.
Headsets can help you stay focused on the task at hand. They can help drown out ambient noise and chatter, helping you concentrate on your work. Logitech is showcasing three kinds of headsets that are pretty suitable for a whole day of online classes or remote work.
H540 USB Headset
If you love listening to music while working on something, the H540 USB Computer Headset is the best bet for you.  Inside, it has laser-tuned drivers and a built-in equalizer for precision audio. Meanwhile, there are simple on-ear controls located on the right ear cup so you can easily adjust the volume or mute your calls. Your ear won't feel sore even after long hours of usage because of its soft, padded leatherette headband and ear cups.
H340 USB Headset
This is an ideal companion for your everyday tasks. It has a noise-canceling microphone that reduces background noise. It also delivers clear digital audio for VOIP and Skype calls. Moreover, the headset's USB-A plug-and-play connectivity lets you instantly enjoy music, movies, and calls in rich, digital stereo sound.  Like the H540, it's also comfortable for long wear with its lightweight headband with swivel-mounted foam ear cushions.
H150 Stereo Headset
Those students and teachers who are looking for versatility and a good bargain would be truly delighted with the H150 Stereo Headset. It offers a full stereo sound for crisp, clear voice and video calls, music, games, and others. Aside from that, it has a microphone that you can rotate 180° so you can wear it on the left or right. You can also position it for a much better voice capture then tuck it away when not in use.
Price and Availability
C922 PRO HD Stream Webcam – PHP 5,500
C920 HD PRO Webcam – PHP 4,699
H540 USB Computer Headset – PHP 2,295
H340 USB Computer Headset – PHP 2,999
H150 Stereo Headset – PHP 790
You can order the Logitech accessories mentioned above via its flagship store in Shopee. To learn more details about the products, you may visit Logitech's official website.
Logitech products are also available at partner outlets. This includes:
Octagon
Silicon Valley
PC Express
Datablitz
Complink
I-Tech/Gamezone
Electroworld
Abenson
Office Warehouse
PC Hub
PC Worx
Villman
DynaQuest
Techwarez
Gameline
Thinking Tools
Gaisano Interpace
Digi-Serv Solutions
Davao FutureBright
Concept Computer
Nutech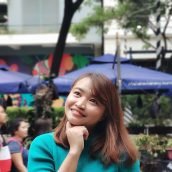 Queenie Lastra
Queenie Lasta got her bachelor's degree in Communications Research from UP Diliman. In her free time, she likes to read thriller novels, psychology books, and mangas. She believes in the importance of grit, hard work, and passion to become a great writer in the future.