Good news to all Potterheads out there!  A Harry Potter theme park is going to open in Tokyo, three years from now. It appears that the Universal Studios in Osaka will no longer be the only place for Japan's Potterheads to visit the magical Wizarding World.
The upcoming theme park is going to resemble the Warner Bros. Studio Tour in London
Yesterday, a Japanese publication reported that the Seibu Railway company had an official announcement. This is about the closure of amusement park Toshimaen in Nerima. They are closing this 94-year-old amusement park on August 31 to make way for a  new Harry Potter theme park. The expected date for this theme park to be completed is the first half of 2023.
The planned Harry Potter attraction will look similar to the Warner Bros. Studio Tour in London.  Moreover, visitors can view production sets and get up-close with props like wands and potions. They can also stroll along the shopping street of Diagon Alley. On the other hand, the new park will not have rides like the ones at Universal Studios Japan.
Tokyo Governor Yuriko Koike welcomed the idea of the theme park since it will be the second of its kind globally. It will follow the popular studio tour The Making of Harry Potter in London. Warner Bros Entertainment Inc. is going to manage the Harry Potter theme park while Itochu Corporation will lease a portion of the site.
Meanwhile, a large part of the land will be sold to the Tokyo metropolitan government, the report added. It will be turned into a park that will double as an emergency shelter space in the event of a disaster.
If there's no longer travel restrictions and COVID-19 threat, will you add this to your travel goals? Share with us what you think!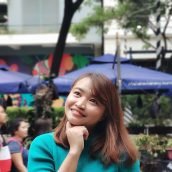 Queenie Lastra
Queenie Lasta got her bachelor's degree in Communications Research from UP Diliman. In her free time, she likes to read thriller novels, psychology books, and mangas. She believes in the importance of grit, hard work, and passion to become a great writer in the future.