Survival Tips 101: COVID-19 Delta Virus
With every passing day, the cases with the COVID-19 Delta virus continue to rise. As the numbers continue to go up, so does our anxiety. Like a monstrous villain that made a comeback, the Delta variant continues to be stronger than its predecessor. Bad news – it's more infectious, but not deadlier. So, I guess we can be thankful for that. In fact, even kids are now prone to be infected by the Delta variant. But, how do we survive?
Things may seem bleak right now for humanity, but we will survive. 
After all, we are a species of resilience. Follow these survival 101 tips to make you and your family safe from COVID-19 Delta Virus:
COVID-19 SURVIVAL TIP #1: DON'T GO OUTSIDE
It's pretty obvious, but you'd be surprised at how many people struggle with this tip. I'm not necessarily saying that you should never go out even if you need to. I'm saying that you should go out ONLY when you need to.
Like for really urgent needs like grocery essentials, medicine, or consumer staples. But actually, you can have groceries and things delivered online now! The best way to avoid you and your family getting the Delta virus is by staying inside, where it's safe. Your home is your cocoon, so minimize your exposure! 
I know that it's hard to stay inside – especially if your family is struggling. After all, we need to go out to scrape funds and make a livelihood. If you do so, I have other tips that can help you stay safe- even when you go outside.
COVID-19 SURVIVAL TIP #2: CARRY ALCOHOL AND WIPES AT ALL TIMES
It's a crazy world out there. Despite the pandemic, a lot of people are still outside. The Delta variant is 1000x more infectious because it replicates particles at a much faster rate than the earlier versions of COVID-19. It's better to have an alcohol spray/dispenser than bottle types because you can spray alcohol on your clothes and body too. 
Always disinfect your hands and every part of your body that is exposed. Avoid directly touching items that people commonly touch. For example, such items include doorknobs, rails, pens, money, elevator buttons, etc. Use wipes or gloves to handle these and avoid direct skin contact! 
Furthermore, if you just bought store items from any grocery or shop, disinfect everything you purchased with wipes or tissue with alcohol. Wipe their surfaces clean and wash them immediately after getting home. 
COVID-19 SURVIVAL TIP #3: DO NOT TOUCH YOUR FACE EVER
Don't EVER remove your facemask, and refrain from eating out in public. Never put your hands to your face, and wear your face shield properly. It may seem like a hassle, but it is an extra barrier for tiny droplets and airborne particles.
Wear double facemasks. While it may be difficult to breathe, it's better than not breathing at all. Choose your ailment- a temporary inconvenience is nothing compared to permanent convenience, aka death. Yep, it's better to be scared and secure than to be careless and ignorant. Two is better than one, indeed! 
When going home, remove your facemask and immediately wrap it in tissue and throw it. The purpose of covering it in tissue is to reduce contamination for your trash and the people who handle the waste. DO NOT reuse a facemask unless it is washable. 
COVID-19 SURVIVAL TIP #4: WASH YOUR CLOTHES WHEN YOU GET HOME
After going home from being outside, refrain from going all over your house in your contaminated clothes. Immediately go to the bathroom and wash your clothes. Soak them in a basin full of water and detergent powder, leave it for three days, then rewash it. 
DO NOT PUT your dirty clothes in your family's regular clothes bin. You contaminated your clothes with the germs, bacteria, and particles you got from whatever place you went. The virus can stay on materials for at least three days hours, so please wash clothes immediately! 
This applies to your shoes as well. In our house, we have an alcohol sprayer stationed at our door. We spray the soles and bottoms of our shoes with alcohol before entering the house. Disinfect, disinfect, DISINFECT! Always clean your home and mop the floors with alcohol, especially when someone came from outside. 
COVID-19 SURVIVAL TIP #5: DRINK LOTS OF WATER, AND DRINK VITAMINS
Go to sleep early. Take vitamins. Eat healthily. Drink lots of water. Take care of your body inside and outside. You would be more susceptible to the virus if your immune system is already weak in the first place. Apply this rule to all members of your family, friends, and loved ones. Getting a vaccine will also help boost your body's protection against the virus, so please register. #VaccinesWork, okay????
The apocalypse is starting. We need to start adapting. This is a war against humanity, and while we cannot fight back, we must protect. Defense over offense, folks. Get yourselves vaccinated, and follow these measures to stay safe!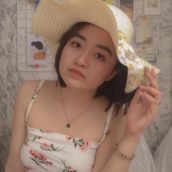 Llana Cabajar
An aspiring adventurist who aims to travel the world someday. Weird and poetic, a great friend for problematic rants and deep talks about life in general. Hit me up on my socials!