Dandruff can cause scaly patches, inflammation, and itching of the scalp. Managing it can be tough but the shampoo you use can really make a difference. Selsun Blue helps you fight dandruff like a PRO by attacking the root source. Persistent and chronic dandruff can trigger helplessness and insecurity.
Be more confident by using Selsun Blue, which helps relieve dandruff so that you can live your life with joy and confidence.
Formulated with Selenium Sulfide 1% which attacks the root source of dandruff, the brand has remained clinically proven for effective dandruff control. Laboratory tests have also proven that it can control the recurrence of dandruff with proper use. The brand's PRO shampoos are enhanced with conditioning Honey Extract, which moisturizes and softens hair for total care.
Selsun Blue Pro Anti-Dandruff Shampoo 2-in-1 with Conditioner 120ml
This fights dandruff and controls recurrence with Selenium Sulfide 1%. It has French Honey Extract which provides superior moisturization for soft and manageable hair. Added with Hyaluronic Acid and Vitamin B5 to deeply condition hair.
Selsun Blue Pro-X Anti-Dandruff Shampoo Extra Strength with Menthol
This fights dandruff and controls its recurrence with Selenium Sulfide 1% and restores hair and scalp hydration with French Honey Extract. It also helps soothe itchy scalp with Menthol to help minimize discomfort.
Get Selsun Blue from Watsons and on Shopee and Lazada. This will give you more confidence by getting rid of dandruff so you can focus on the things that matter.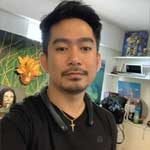 Josh Austria
Aside from being a businessman, Josh Austria has been working in PR and media industry for more more than a decade. From his years of experience as the Marketing and Advertising Head of Village Pipol Magazine, he has built strong relationships with creative people, brands, and organizations.