Samsung to equip a blood pressure monitoring feature for Galaxy watches
www.neowin.net
Staying at home is not an excuse to neglect our health, especially during this pandemic crisis. Aside from getting enough sleep, eating a balanced diet and exercising, one should maintain vital signs within the normal. Samsung Electronics added a feature so you can check your blood pressure with its Galaxy Watches.
Samsung aims to help its users to manage blood pressure properly
When not managed appropriately, a person with high blood pressure is also prone to brain, kidney and heart diseases, including stroke and coronary heart disease. Samsung wants to help its users measure and track their blood pressure. Allegedly, the Samsung Health Monitor app can offer greater insight into their health. This can guide them to make wiser decisions to improve it.
Taejong Jay Yang, Corporate SVP and Head of Health Team, Mobile Communications Business at Samsung Electronics further explained it.  "The Samsung Health Monitor app has the potential to help millions of people around the world who are affected by high blood pressure. This is one of many examples of how Samsung is integrating its best-in-class hardware with the latest software innovations to innovate mobile experiences."
How to use the Blood Pressure Monitoring feature?
The first step is adjusting the strap of your Galaxy Watch Active 2. After that, tap the "Measure" to gauge your blood pressure by pulse wave analysis. Through the sensors, the program performs analysis between calibration value and the blood pressure change. To make sure that your watch is accurate, calibrate it at least every 4 weeks.
Aside from the blood monitoring feature, The Galaxy Watch Active2 is said to have a more sensitive Heart Rate Monitoring sensors.  These sensors also enable users to track their exercise, sleep, stress. It also has added healthcare insights that may help you improve your wellbeing.
The Samsung Health Monitor app will be available on the Galaxy Watch Active2 within the third quarter of 2020. The company also plans to bring this feature to upcoming Galaxy Watch devices.
Are you now excited to get a Galaxy Watch Active2 for your fitness goals?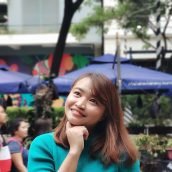 Queenie Lastra
Queenie Lasta got her bachelor's degree in Communications Research from UP Diliman. In her free time, she likes to read thriller novels, psychology books, and mangas. She believes in the importance of grit, hard work, and passion to become a great writer in the future.