realme stays true to its promise of offering high-quality smartphones. Of course, they do with cutting-edge features and trendsetting design for the youth. The fastest-growing smartphone brand collaborates with tehe world-renowned authority in quality management TÜV Rheinland. Together, they set to create a new quality standard for smartphones with the TÜV Rheinland Smartphone High-Reliability Certification.
realme sets higher quality standard with TÜV Rheinland
The TÜV Rheinland Certification serves as the new quality standard for smartphones in major markets worldwide. realme became the first smartphone brand in the world to get certified with high reliability and quality by the leading technical services provider. The brand also used it on their realme C25 and realme C21 obtaining the certification. This also became a testament to the brand's commitment to bringing more quality products with trendsetting designs. Of course, powered by leap-forward technology for its main consumers – the youth.
Ensuring the best quality of its smartphones
realme believes that all high-quality products start from excellent design. With this, the brand has to follow an established set of principles and criteria when designing and producing products for its consumers. It became the reason why all the brand's smartphones have designed their models with quality in mind first. Then, they incorporate with trendsetting designs powered by leap-forward technology.
When processed accordingly, it will be produced through rigorous quality control. realme works with TÜV Rheinland to create standard procedures that will be used for quality control and testing across all the brand's smartphones. The collaboration sets to bring the quality control procedures of its smartphones to the next level.
Setting a higher quality standard with TÜV Rheinland
Last year, realme started working with TÜV Rheinland to improve the quality of its smartphones. They do this as they design the next generation of quality standards. Both companies aim to improve the standards currently used in the industry. Aside from that, this will also raise the quality of entry-level models to flagship standards. Both leading authorities also hope to improve the smartphone experience during its initial 3-year life cycle.
The TÜV Rheinland Smartphone High-Reliability Certification process encompasses 23 major tests. Of course, this includes 10 daily use test scenarios, such as drop, wear, and tear; seven extreme environment test scenarios. Including super extreme temperature, extreme humidity, voltage fluctuation, button life, static electricity, air pressure; and six component reliability test scenarios.
Quality designed for young leapers
6-stage smartphone design process exists on how smartphones are designed, developed, and tested in realme's facility. The Quality Control team has remained 100 percent involved in every step of quality checking.  If the product fails to meet the set standards, the Quality Control team has the prerogative to redesign the product from scratch.
Aside from setting a good benchmark for creating high-quality products, the brand wants to bring its product quality standard to the next level. They understand exactly how digital natives use smartphones. The brand has reached out to customers and fans. They conduct product experience surveys and getting feedback during the mid-product life cycle. realme deep dives into the results to design high-quality smartphones that fit into the lifestyles of its consumers.
Based on young users' scenarios, they seem to lov travel and outdoor extreme outdoor sports. realme has done more vigorous tests set in environmental settings. To withstand accident drops in popular outdoor sports such as skateboarding and parkour, the products go through more aggressive drop tests at a height up to 1.8 meters at multiple sides on different surface materials. The brand also simulates extreme temperature from negative 40 degrees Celsius to 75 degrees Celsius in an outdoor environmental setting to make sure all realme products can remain to function well.
Aiming to be fully automated in the future
realme invested in a smart factory that aims for fully automated in the future. Through it, realme can improve the efficiency and precision of its complex manufacturing processes. The SMT production line will remain one such automation example. It has the responsible for putting components onto the PCB motherboard. The current automation rate in the smart factory is 87.5 percent, which already remained way above industry standard. With the AI automation capability, the current realme AI smart factory can produce 60 million devices every year.
First realme smartphones certified by TÜV Rheinland
The C-Series has a powerful smartphone line-up from realme. Packed with well-rounded features, it also remains capable of handling the digital-heavy lifestyles of users. The realme C21 and realme C25 became the first two smartphones from the brand. They obtained the TÜV Rheinland Smartphone High-Reliability Certification.
The leading smart technology brand realme Philippines feels excited to introduce its latest addition to the local C-Series line-up this April. realme squad and fans also feel encouraged to tune in on realme Philippines' official Facebook, Twitter, and Instagram accounts for more details about this announcement.
About realme
realme Philippines became the country's number one smartphone brand as of Q3 2020. Officially entering the Philippine market in November 2018, the two-year-old brand also had the ability to establish a strong presence in a highly competitive landscape. They have a strong and wide network across the nation. Aside from that, they also have solid partnerships with key players in various industries. And, a customer-centric ethos across the different silos of its business. The leading smartphone brand has so far launched four smartphone lines: the premier X-series, the midranger number series, and the bang-for-buck narzo and C-series lines. The brand also worked vigorously on growing its AIoT and smart device portfolios. They started broadening the realme experience to deliver a well-rounded ecosystem.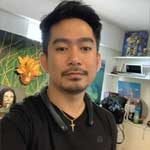 Josh Austria
Aside from being a businessman, Josh Austria has been working in PR and media industry for more more than a decade. From his years of experience as the Marketing and Advertising Head of Village Pipol Magazine, he has built strong relationships with creative people, brands, and organizations.