PUP Music Video Festival 2020 vows to combat the stigma around mental health
It's been a year since the world seemed to have come to a standstill due to the pandemic, exacerbating psychological challenges to people, regardless of status, age, gender, color, and religion. In fact, over two million individuals across the globe suffer from depression, making it the most widespread disease. Meanwhile, the National Center for Mental Health reported a considerable spike in psychosocial hotline calls during the lockdown.
PUP BROADCIRCLE believes that this crisis deserves more attention now and vows to combat the stigma around mental health. True to its commitment to media advocacy, the organization spearheads the PUP Music Video Festival 2020 with the theme, "Bago ang Lahat, Ako Muna," to foster emotional equilibrium, especially to the youth, who are considered most impacted by mental health issues that may result in fatality.
This is the first time that the festival will be done online, highlighting the musicality and artistry of Sintang Paaralan's freshmen broadcasting students while following the health and safety protocols set by the government and the organization.
On January 13 and 14, the organization conducted a webinar that equipped the participants with knowledge in mental health with The Millennial Psychologist's Riyan Portuguez, songwriting and music production with Awit Awards recipient Jungee Marcelo, and music video production with ECS Films director Edrex Clyde Sanchez. Meanwhile, outputs were reviewed by notable music video directors Edrex Clyde Sanchez, Ria Red, Niq Ablao, and Yanyan Gervero.
The festival is slated for broadcasting via PUP BROADCIRCLE's Facebook page on March 20, 2020. 
PUP MUSIC VIDEO FESTIVAL 2020 is made possible by Village Pipol Magazine!
For more details and updates, follow us on our official Facebook, Twitter and YouTube accounts.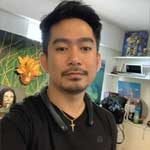 Josh Austria
Aside from being a businessman, Josh Austria has been working in PR and media industry for more more than a decade. From his years of experience as the Marketing and Advertising Head of Village Pipol Magazine, he has built strong relationships with creative people, brands, and organizations.