As the world emerges from the pandemic, displaced dancers are finding their way back to their home, THE STAGE.
Professional dancers displaced for two years due to the pandemic are going back on stage with outstanding works from not one but two National Artists for Dance. Alice Reyes and Agnes Locsin, our two living National Artists for Dance, share the CCP Main Theater Stage with dazzling performances starting on September 23, 2022!
When the pandemic hit in 2020, Alice Reyes took under her wing dancers from several professional dance companies with Margie Moran Floirendo's support. With no live performances being produced, they had to rely on the generosity of donors, patrons, and the Cultural Center of the Philippines.
Meanwhile, absent from the stage, the artists produced online dance films and devoted their time to teaching aspiring dancers from the regions.
It was a difficult two years. But the world is emerging from the pandemic.
In the Philippines for example, the wearing of masks is not required outdoors anymore,the hotel and tourism industries are also getting back on their feet, and our artists are putting their dancing shoes back on.
The displaced professional dancers have rebranded themselves as the Alice Reyes Dance Philippines (ARDP) and are working closely with the CCP as part of its Professional Artist Support Program (PASP).
Also part of this program is upcoming performances showcasing the masterpieces of Reyes and Locsin, who was recently named National Artist for Dance in July 2022, the brilliant works of Filipino choreographers, and the works of acclaimed French Choreographer Redha Benteifour.
PULSO PILIPINAS
The CCP Dance Series (Live!) opens with a celebration of Philippine Dance.
With two separate programs showcasing the brilliant talents of Filipinos, PULSO PILIPINAS I brings regional dance students of the PASP Regional Dance Training Program and professional dance artists to share the CCP Main Theater stage.
From September 23 to 24, they will present groundbreaking choreographic works like National Artist for Dance, Alice Reyes' "Company," and National Artist for Dance, Agnes Locsin's "Moriones,"
Also featured in the opening program are Edna Vida's "Mamang Kutsero," Lester Reguindin's "We Men," and Ronelson Yadao and Marco Viana's take on Denisa Reyes' 1991 piece "Asong Ulol."
TWO LIVING NATIONAL ARTISTS FOR DANCE
The following weekend, two living National Artists For Dance – Alice Reyes and Agnes Locsin – present jewels in the Filipino dance repertoire in a mixed program of their iconic works with PULSO PILIPINAS II: ALAY nina ALICE at AGNES.
Running from September 30 to October 2, the program features National Artist for Dance, Agnes Locsin's "Igorot," "Elias at Salome," and "Moriones" followed by Alice Reyes' " Carmina Burana."
OPPORTUNITIES FOR THE NEXT GENERATION OF DANCE ARTISTS
Along with professional artists of PASP and ARDP, the Pulso Pilipinas productions also feature young dancers from the regions.
Of course, this gives them the unique opportunity to experience work in a professional environment and to perform on the CCP Main Theater Stage.
These young dancers are from Guang Ming College in Tagaytay which provides a full scholarship grant to academically qualified students from poverty-stricken areas all around the country; UE Silanganan Dance Troupe under the direction of Gener Caringal, an original member of the CCP resident dance company directed by Alice Reyes; Teatro Baile de Cavite founded by Brezhnev Larlar, also a former member of the CCP resident dance company; and Sorsogon National High School as part of the PASP's Regional Dance Training Program.
CREATIVE COLLABORATIONS AND NEW CHOREOGRAPHIC GEMS
Aside from the masterworks of two living National Artists for Dance, the CCP Dance Series (Live!) will also feature a collaboration between the CCP and the French Embassy as part of the 75th Anniversary of the diplomatic relationship between France and the Philippines.
PREMIERES AND ENCORES runs from October 28 to 29 and will premiere renowned french choreographer, Redha Benteifour's new work "Je Veux Vivre (I Want To Live)" which he will create on the Filipino Dancers.
The third dance program in the series will also feature works by 21st-century Filipino Choreographers such as Lester Reguindin's "GomBurZa," JM Cabling's "I Wanna Say Something," and Erl Sorilla, John Ababon, AL Abraham, and Ronelson Yadao's "Visayan Suite of Dances."
From December 2 to 4, PUSO NG PASKO, the first full-length, all-Filipino Christmas ballet closes the CCP Dance Series (Live!).
Certainly, it is a ground-breaking work that expands on 2020's warmly received dance film production, TULOY ANG PASKO.
Conceptualized by Ronelson Yadao with musical arrangements by National Artist for Music Ryan Cayabyab, the show features beloved scenes of Simbang Gabi, eating Bibingka and Puto Bumbong, plazas decorated with big parols, and beautiful Christmas decorations.
In addition, it brings us to different fiestas across the Philippine islands in celebration of Filipino regional festivities.
THE FINAL CURTAIN CALL
Indeed, these shows are a testament to the persevering spirit of the artists who did not cower at the weight of the pandemic.
Poignantly, these performances may be some of the last few shows at the Main Stage of the Cultural Center of the Philippines before it shuts its doors later this year for renovation.
But as the pandemic has shown, the Filipino Artist's spirit will not be deterred and the work continues.
If we have learned anything from the past two years, it is to rejoice in these performances back in the theatre, for we do not know when it may be the final curtain call.
See Also
Experience the CCP Dance Series (Live!)
PULSO PILIPINAS I
SEPTEMBER 23 | 8:00 PM
SEPTEMBER 24 | 3:00 PM
PULSO PILIPINAS II: ALAY nina ALICE at AGNES
SEPTEMBER 30 | 8:00 PM
OCTOBER 1 | 3:00 PM & 8:00 PM
OCTOBER 2 | 3:00 PM
PREMIERES AND ENCORES
OCTOBER 28 | 8:00 PM
OCTOBER 29 | 3:00 PM & 8:00 PM
PUSO NG PASKO
DECEMBER 2 | 8:00 PM
DECEMBER 3 | 3:00 PM & 8:00 PM
DECEMBER 4 | 3:00 PM & 8:00 PM
Reserve your Seats Now!
Bonnie Guerrero
ARDP Ticketing Officer
Viber: 09154122152
TicketWorld
+63.917.550.6997
+63.999.954.5922
CCP Box Office
8832-3704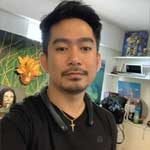 Josh Austria
Aside from being a businessman, Josh Austria has been working in PR and media industry for more more than a decade. From his years of experience as the Marketing and Advertising Head of Village Pipol Magazine, he has built strong relationships with creative people, brands, and organizations.