Arm yourself with the latest in diaper technology and a wide array of baby essentials coming your way! 
Filipino mommies, the wait is finally over! One of the leading innovative baby diapers,  MAKUKU Slim and Comfort series diapers, is now up for grabs nationwide. Say hello to your baby's new best friend! Say goodbye to the baby's unwanted bum rashes, irritation,  and diaper leakage! 
The brand launched in 2020 and has expanded to 28 branches all over China in less than a  year. Since then, more mommies all over Asia easily gained awareness and vested their trust in MAKUKU for their baby care.
As a thought leader in smart parenting, the premium brand aims to provide a whole slew of innovative baby essentials. Indeed, it made motherhood a more hassle-free journey. Their baby products now soar across Asia certainly including the success of their recent launch in Dubai and Indonesia. 
MAKUKU specializes in producing world-class, high quality and durable baby diapers. The brand specifically addressed increased humidity in the Philippines, and the struggle of parents to find the right breathable diaper. As a result, MAKUKU created its Slim and  Comfort series of diapers. It gives ultimate comfort to babies in warmer climates without a  hitch! 
What makes MAKUKU Slim and Comfort diaper series distinct from any other diapers?
Soft and Skin-Friendly Linings infused with Vitamin C
According to research, the baby's skin pH level is close to neutral. However, it quickly becomes acidic when the diaper is left too long with urine. This is one of the main reasons why babies get diaper rash after peeing.
The MAKUKU SLIM series diaper creates a new diaper environment of Vitamin C weak acid. Of course, it is incorporated into the inner surface of the diaper, protecting the baby's skin even after peeing. Furthermore, these diapers are made of silk peptide protein that has an improved long-lasting, antibacterial formula. They aim to prevent the forming and infection of micro bacteria—easing the worries of mommies. 
Ultra-Thin, Lightweight, and Super Absorbent Technology 
MAKUKU diapers are made out of 4th generation diaper core technology with dual-core super absorption polymers (SAP) as thin as 0.2mm–making it one of the lightest diapers on the market. On the other hand, the MAKUKU Slim and Comfort series diapers developed an ultra-thin suspension core and fully imported water-absorbing polymer structure product technology. The height of the leak-proof sides is up to 4 cm, which effectively prevents side leakage and keeps the skin dry and fresh. It provides quick absorption of liquid that avoids skin irritation leaving a healthier and more comfortable feeling for the baby day and night.
With a highly reliable wetness indicator, Filipino Mommies no longer need to constantly check and monitor their babies for leakage on hours end. With the gentle fit of its easy-to retract elastic waistband, MAKUKU made ultimate relief attainable and mom-baby bonding worthwhile. 
Comfort and Safety meets Trendy Design
We have to admit, that children's behavior is primarily affected by comfort. That is why MAKUKU  diapers are also equipped with soft elastic Velcro that makes the baby's waist feel more comfortable and itch-free with every move. In addition, MAKUKU diapers' baby fruit designs are made with Benzac and Ketone-free fat-soluble ink making the diapers look cute and more fun without compromising safety. 
MAKUKU is vying for convenient parenthood as a trustworthy baby care partner. We have all the means to protect their health and provide comfort for your babies through positive diaper use. Available in different sizes for different needs of your little ones, you can strike the perfect balance of inconvenience and authenticity on all MAKUKU products in  LazMall and Shopee. 
Stay tuned to MAKUKU's social media accounts on Facebook and Instagram for more information and score the latest promos. 
Give your baby the best care possible and be a MAKUKU mom!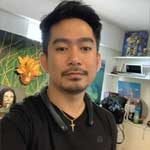 Josh Austria
Aside from being a businessman, Josh Austria has been working in PR and media industry for more more than a decade. From his years of experience as the Marketing and Advertising Head of Village Pipol Magazine, he has built strong relationships with creative people, brands, and organizations.