Let's Call the Shot as One: World Immunization Week 2021
Immunization has saved millions of children every year. It remains widely recognized as one of our most successful and cost-effective health interventions. However, the current events have reversed our hard-won progress. UNICEF and WHO had the latest data from last July 15, 2020. According to the data, interruption of progress on immunization coverage comes at 85% for DTP3 and measles vaccines before the COVID-19 pandemic. This means that the probability of a child getting fully vaccinated with all the globally recommended vaccines before she reaches the age of five comes less than 20%. 
Let's Call the Shot as One: World Immunization Week 2021
Aside from that, findings also exist from UNICEF in Progress and Challenges with Achieving Universal Immunization Coverage. According to said findings, 50% of the people from 82 countries surveyed believe that healthcare workers don't have adequate personal protective equipment. This, then, would contribute to disruptions in immunization services. Meanwhile, 40% reported travel restrictions, and 43% said they had too few health workers to administer vaccines.
Just imagine the number of children missing out on their immunizations up to this day. This leaves them at risk of vaccine-preventable diseases like measles and polio. Rapidly circulating misinformation around the topic of vaccination adds to this threat. As the world unites against COVID-19, we also get reminded how quickly emerging and new disease can spread when no immunity or vaccines against them exists. The arrival of the vaccines against COVID-19 ignites our hope for a world where we can be brought closer again.
Misinformation about immunization. 
However, due to misinformation spreading around, fear and distrust spread about vaccination against COVID-19. This also comes along with other immunization campaigns, too. COVID-19 vaccines have started to roll out in different places of the world. But, we can already begin to do our part in keeping our community healthy, spreading the word about the importance of calling the shots.
World Immunization Week started from April 24 to 30. We advocate using vaccines to protect people of all ages against vaccine-preventable diseases. The WHO declared the Immunization Week's theme Vaccine Brings Us Closer. This shares the importance of vaccination in bringing people together. Aside from that, it also includes improving health and well-being everywhere throughout life.
The campaign this year aims to:
Increase trust and confidence in vaccines to maintain or increase vaccine acceptance and increase investment in vaccines, including routine immunization, to remove barriers to access. Over the years, vaccines protect us and help us prevent life-threatening diseases that killed hundreds of millions of lives. This includes smallpox and polio. It brings us closer to a world free of fatal childhood diseases. We have already started to create a healthy and safe community for our children. COVID-19 vaccines also do the same and start breaking at the walls and lockdowns that the pandemic has caused. 
Soon, we can start to see children playing outside again without any worries. Be part of the Immunization Week and let's Call The Shots. The Facebook page contains the awareness campaign, protecting expectant parents and their children from vaccine-preventable diseases. This advocacy campaign is brought to you by MSD in the Philippines. For more information, visit the Call the Shots Facebook Page and consult your pediatrician on how to protect your children against vaccine-preventable diseases.
Sources:
Written by MSD in the Philippines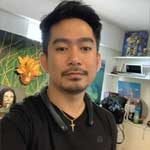 Josh Austria
Aside from being a businessman, Josh Austria has been working in PR and media industry for more more than a decade. From his years of experience as the Marketing and Advertising Head of Village Pipol Magazine, he has built strong relationships with creative people, brands, and organizations.