'House of Gucci' starring Gaga to open in Philippine theaters on January 19
"House of Gucci" will open in Philippine cinemas on January 19, released by Universal Pictures International.
In the movie, Gaga plays the role of Patrizia Reggiani while Adam Driver takes over her ex-husband Maurizio Gucci.
The film also stars Al Pacino as Aldo Gucci. Jeremy Irons as Rodolfo Gucci, and Jared Leto as Paolo Gucci while Salma Hayek plays Pina Auriemma.
"The House of Gucci: A Sensational Story of Murder, Madness, Glamour and Greed" book by Sara Gay Forden's published in 2001 inspired the film.
House of Gucci not only shows the end of the Gucci family's control over its vast fashion empire. It also tackles the waning days of privately-owned fashion labels and the onset of conglomerate control of the industry.
Ridley Scott helmed the film. He is known for his works such as Alien, Blade Runner, Gladiator, and Thelma & Louise.
The pop star detailed how the cast can be compared to a musical ensemble, like an orchestra.
"It's almost as though the cast were all different musical instruments like an orchestra – everything from the drums to the bass to the brass to the woodwinds and strings. And because we're all so different as actors, Ridley is the one conducting a symphony of all these different orchestral elements."
Gaga added,
"This movie is a genuinely good time. A wild ride and every second is entertaining. Part of Ridley's magic is that, with all his artistic ways, ultimately, he wants the audience to enjoy themselves."
Arthur Max, the film's production designer, reiterated how the movie is a:
"…rollicking romp with all the sounds and looks of the period and the world in which the main characters lived and played. As the story unfolds, however, you witness how these characters interact and how off-kilter their lives become. A sad tale really, but told in a very entertaining way."
Producer Kevin Walsh also added his sentiments,
"I hope audiences will take away a sense of enjoyment in the artistry of this film, which allows us to appreciate the work of a great troupe of filmmakers who take their work really seriously but also have fun in trying to create a piece of entertainment. Story-wise, I think they'll take away the moral that money isn't everything."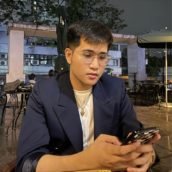 Raphael Garcia
Raphael is a person born between the generations of Millenial and Gen Z. He was produced by Cavite State University (Main Campus) with a bachelor's degree in Political Science. The lad has a fresh take on things, but can still stay true to his roots. He writes anything in Pop Culture as long as it suits his taste (if it doesn't, it's for work). He loves to wander around the cosmos and comes back with a story to publish.