Hi-Precision, as the leading diagnostic center, holds the world's first blood lotto 
Hailed as the leading diagnostic center, Hi-Precision is celebrating its 25th anniversary. Now, they are rolling out their latest campaign called "Blotto."
Patients who have their blood tested starting November 8, 2021 to January 31, 2022 have the chance in a lotto to win Php 250,000.00!
Who would have thought that a blood test can be a lotto ticket?
Joining is simple and easy! Go to www.hi-precision.com.ph and keep your CBC and platelet count blood test. The second digit from the left of your White Blood Cells, Red Blood Cells, Hemoglobin, Mean Corpuscular Volume, and Platelet Count results will be your Blotto numbers. If they match the numbers picked during the grand draw, you win Php 250,000!
We're already in the Christmas season. It's best to have you and your loved ones' blood checked before all the feasting begins!
Check out this link to know if you're qualified to join the Blotto https://www.hi-precision.com.ph/newsroom/Blotto. You can choose to get tested in Hi-Precision clinics, or book a home service on their app.
See Also
If no one wins in the draw, Hi-Precision will be donating the Php 250,000.00 to Center for Health Improvement and Life Development (CHILD) Haus. CHILD Haus is a charity organization that provides a home for indigent children with cancer.
The Blotto was developed by Hi-Precision Diagnostic Centre in partnership with GIGIL, a leading independent ad agency.
Got questions? Visit Hi-Precision facebook page to see latest Blotto updates https:// www.facebook.com/hpdiagnostics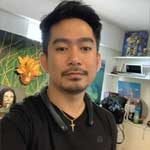 Josh Austria
Aside from being a businessman, Josh Austria has been working in PR and media industry for more more than a decade. From his years of experience as the Marketing and Advertising Head of Village Pipol Magazine, he has built strong relationships with creative people, brands, and organizations.