Speculations arise that Heart Evangelista will be appearing on Netflix's Bling Empire Season 2. Rumors intensify as the actress was seen spending time with the cast.
https://www.instagram.com/p/CS8B8SsBfcC/?utm_source=ig_web_copy_link
On Instagram, Tuesday, the actress and fashion icon shared a photo of herself with Bling Empire cast members. Love Marie, Kane Lim, and Kelly Mi Li posed in front of a Chanel boutique in Los Angeles, California.
The actress slash fashion vlogger wrote,
"Good times and kinda crazy friends."
In addition, both Kane and Kelly shared the same content on their own Instagram accounts. Kane described Heart as someone who "epitomizes what the Philippines" meant for him.
Writing the hashtag #BlingEmpire in the caption, Kane wrote,
"A country with heart and kindness. A true beauty inside and outside. Perfection!!!"
Meanwhile, Kelly also shared photos of herself having a blast with Heart, Kane, and designer Mark Bumagarner among others in Los Angeles. Using the hashtag #BlingEmpire, Kelly expressed her desire for Heart and Mark to come back.
Heart replied,
"We love you ! We're gonna miss you! See you November."
Rumors about Heart's Netflix appearance began last week. This was when Heart posted a photo of herself with Kane.
Bling Empire is produced by Filipino-American Brandon Panaligan. It is a Netflix reality series that follows the lives of true "crazy rich" Asian Americans in Los Angeles.
The show's first season premiered on Netflix last January and it was renewed for a second season last March.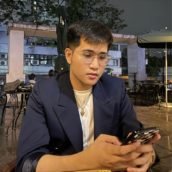 Rapha Garcia
Rapha is a person born between the generations of Millenial and Gen Z. He was produced by Cavite State University (Main Campus) with a bachelor's degree in Political Science. The lad has a fresh take on things, but can still stay true to his roots. He writes anything in Pop Culture as long as it suits his taste (if it doesn't, it's for work). He loves to wander around the cosmos and comes back with a story to publish.