It has been a month since the summer started and we are now ready for the rainy season. However, we continue to get bored in our own homes because of this never-ending pandemic. That's why I collected a list of some summer snacks that you can try.
Halo-Halo, Mais con Yelo, Saba con Yelo, Sorbetes have always been our favorite snacks to munch in the summer. But change is constant. Thus, from time to time, we want to try new things. I've been seeing these foods in summer lists quite often, so I created one where we can explore new treats.
Five refreshing summer snacks you need to try to beat the heat!
I chose those which I think are fit for our summer appetite and are also easy to do. I also tried to consider the ingredients—if they can be bought from a nearby supermarket. Here they are!
Peanut Butter Quesadilla
Instead of a boring old peanut butter and jelly sandwich, we have peanut butter, banana, and strawberry quesadillas.
For the recipe, click here.
London Fog Ice Cream
A hot beverage transformed into a gelato with this London fog gelato! If you've never had a London fog latte, imagine an Earl Grey tea latte with a pump of vanilla. If that sounds delicious to you, then this gelato is the flavor for you!
For the recipe, click here.
Frozen Watermelon Popsicles
Super simple and super delicious! These Frozen Watermelon Popsicles only have one ingredient. Watermelon! It freezes into the perfect refreshing healthy summer treat.
For the recipe, click here.
Strawberry Citrus Icee
Daiquiri fans, put away your straws for this blend of strawberries, lime juice, and orange juice in refreshing icee.
For the recipe, click here.
Banana Pineapple Cream Pies
Clementines and strawberries would create a luscious combination in a fruit pop!
For the recipe, click here.
With all of these summer snacks, you can now experiment with what your taste buds would enjoy! Let's battle against the boredom and stress that this pandemic continuously brings. And also, I hope these recipes can help cool down your frustration towards the incompetence of this government.
Enjoy, lovely!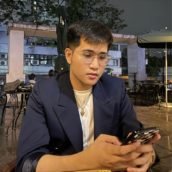 Raphael Garcia
Raphael is a person born between the generations of Millenial and Gen Z. He was produced by Cavite State University (Main Campus) with a bachelor's degree in Political Science. The lad has a fresh take on things, but can still stay true to his roots. He writes anything in Pop Culture as long as it suits his taste (if it doesn't, it's for work). He loves to wander around the cosmos and comes back with a story to publish.