The World Food Expo 2022 had a successful opening at the SMX Convention Center on August 3, 2022. It became proof that the country continues economically recovering from the ill effects of the pandemic. To be more specific, more than 200 exhibitors joined the event and supported the 4-day activity (August 3-6, 2022). One of the active participants this year is Thailand. Through the Department of International Trade Promotion (DITP), the Department of Foreign Trade (DFT) under the Ministry of CommerceThailand, the country came out with the theme.
"Think Rice… Think Thailand" we serve the best quality rice to the world.
DITP Thru Thai Trade Center Manila Showcases The Most Well-known Thai Rice at WOFEX
The event aims to promote Thai rice to reach more prospective consumers. Especially for the newly developed, high-quality soft white rice. This has been currently produced to meet Filipinos' consumer demands in both price and quality. This also maintains the Thai rice percentage share in the Philippine market in accordance with the policy of Deputy Prime Minister and Commerce Minister, Jurin Laksanavisit. That way, they can promote and obtain more market share of Thai rice in foreign markets. Aside from that, they can also establish a comprehensive "soft power" strategic plan through Thai Food.
In support of his country's economic thrust, Thai Ambassador, His Excellency Tull Traisorat joined the opening and ribbon-cutting ceremony of Booth No. 1048. In his opening remark, the Ambassador stated that Thailand is capable of assisting the Philippines. Especially when it comes to overcoming the food security challenge by supplying high-quality rice here. This strengthens trade relationships between the two countries.
"We also cooperate with importers to disseminate knowledge, showcase products and build awareness about Thai rice to Filipinos. And it is expected that Thai rice will be able to win Filipinos' hearts and trade between our countries."
The Director of Thai Trade Center in Manila said:
"In the booth, Thai Trade Center, provide knowledge and information about Thai rice and rice products. Businessmen can explore trade opportunities with Thai rice distributors as well as online business matching with Thai rice exporters are also available upon request. Meanwhile, end-users can experience high-quality and affordable Thai rice. Moreover, there are food demonstration sessions from well-known, accredited Thai SELECT restaurants, to show consumers how to cook tasty authentic Thai dishes like Bagoong fried rice, and eggplant basil rice, using Thai rice as the main ingredient."
For more information, contact Thai Trade Center in Manila, at Tel nos. 88940406; 88940403, email at thaicommnl@ymail.com or fax at 88160698.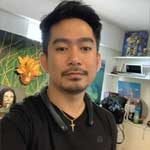 Josh Austria
Aside from being a businessman, Josh Austria has been working in PR and media industry for more more than a decade. From his years of experience as the Marketing and Advertising Head of Village Pipol Magazine, he has built strong relationships with creative people, brands, and organizations.