Up-and-coming Filipino artist BEY just released her second single nevermind under Universal Records on June 4, 2021. With Gracenote's Eunice Jorge producing the song, it had become an antithesis of her debut single Crash Landing. This showed the uncertain yet exciting part of being in love. On the other hand, her latest single leans towards the heartbreaking out-turn of a relationship falling apart. Aside from releasing the song, she also posted a series of Instagram photos that perfectly encapsulates what the song talks about.
BEY shows a different side of her in her latest single nevermind
Since her debut as an artist at the start of the year, BEY engaged in numerous media guestings both internationally and locally. Although the young artist currently resides in Los Angeles, this didn't stop her from participating in benefit concerts in the Philippines. Recently, she performed in #KapitBisig, an online benefit fundraising concert for Ako Bakwit. She also performed in Kayumanggi, a benefit concert for the Sabokahan community in Mindanao.
She has also released a stripped-down version of her debut single, Crash Landing. BEY continues to share her talent, releasing her own rendition of songs on her Youtube channel. In her latest single, nevermind, BEY shows how versatile she can be by keeping her music varied and new for her listeners.
Stream "nevermind":
Spotify | Apple Music | Lyric Video
Follow BEY:
Facebook | Instagram | Twitter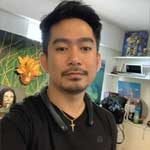 Josh Austria
Aside from being a businessman, Josh Austria has been working in PR and media industry for more more than a decade. From his years of experience as the Marketing and Advertising Head of Village Pipol Magazine, he has built strong relationships with creative people, brands, and organizations.